Intro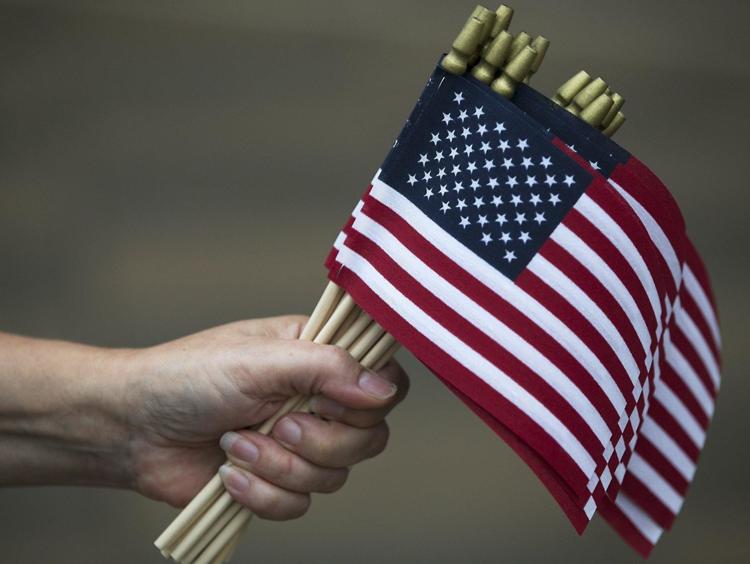 We learned a lot in high school, but there's a lot they didn't teach us. Here are 100 fun and fascinating facts about these United States that you didn't learn in high school.
1. Abigail Adams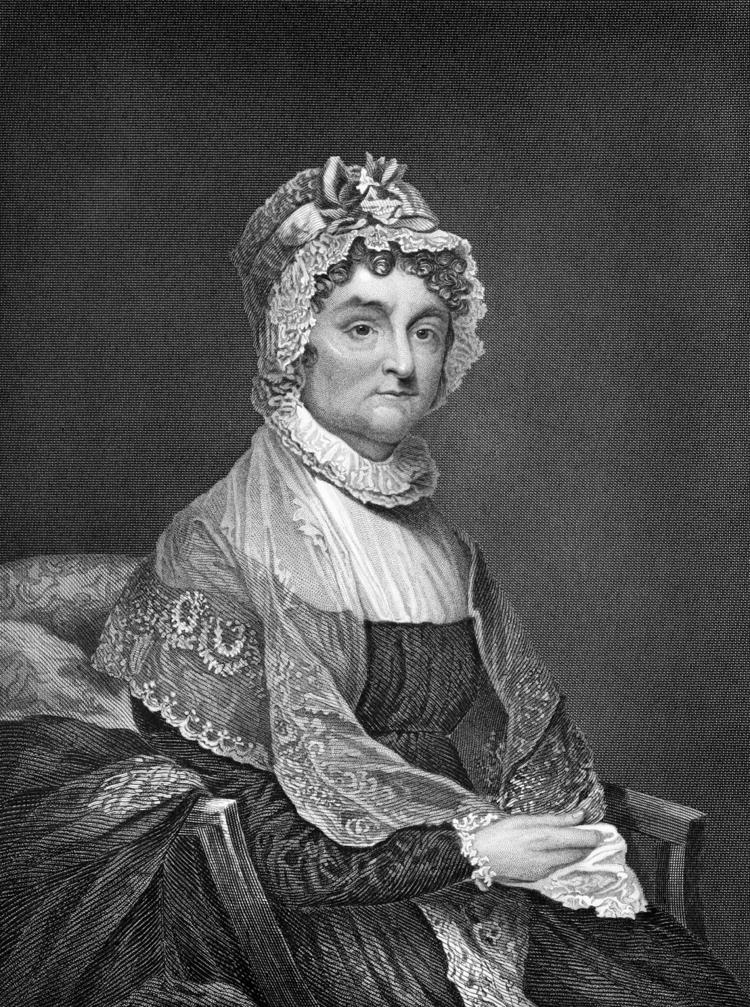 1. Abigail Adams
Abigail Adams was so adamant about women's rights that she threatened to revolt against the American revolutionaries. "Remember all men would be tyrants if they could," she wrote her husband, John Adams, in 1776. "If particular care and attention is not paid to the ladies, we are determined to foment a rebellion, and will not hold ourselves bound by any laws in which we have no voice or representation."
2. Thomas Jefferson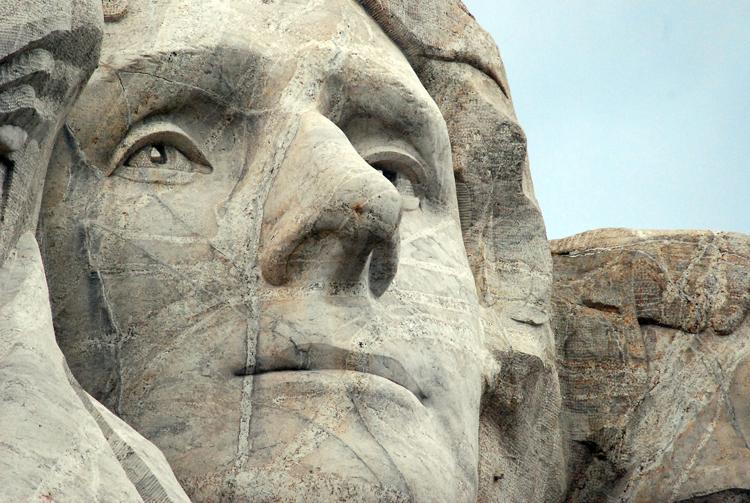 2. Thomas Jefferson
But despite the pleas of Abigail Adams, full voting rights for women wouldn't come for nearly a century and a half. Common was the view of Thomas Jefferson, who wrote that "the tender breasts of ladies were not formed for political convulsion."
3. Honoring presidents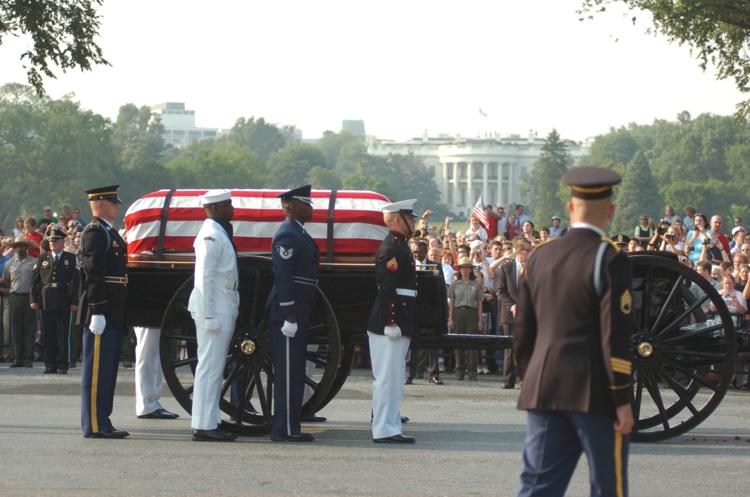 3. Honoring presidents
When American presidents die, their journeys are just beginning. Warren Harding was in San Francisco on Aug. 2, 1923, when he perished. It took nine days for the Ohio Republican's body to be shipped by train to Washington, D.C., for the state funeral and back to Ohio for burial, a 3,200-mile trip. Abraham Lincoln's funeral train famously traveled 1,654 miles through seven states and stopped at dozens of towns over two weeks before he was buried in Springfield, Ill. But Ronald Reagan, who had been out of office for 15 years when he died in 2004, traveled the farthest. Before he was laid to rest, the former president was remembered at a prayer service in California, viewed by thousands at the Capitol rotunda in Washington, D.C., and honored at a full state funeral in Washington before finally being interred back in California: a seven-day, 5,300-mile odyssey.
4. 'Gone With the Wind'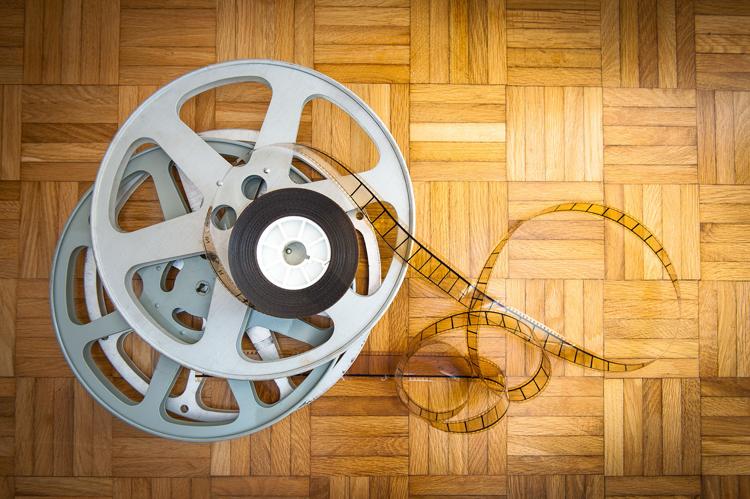 4. 'Gone With the Wind'
Hollywood's most famous farewell line — "Frankly, my dear, I don't give a damn" — was allowed in "Gone With the Wind" because of a change in the movie industry's Production Code only 44 days before the film's premiere in 1939. That revision permitted use of "damn" in certain circumstances, but other words and phrases were newly banned, including "alley cat" to describe a woman and "tomcat" to describe a man. Also forbidden: jokes about traveling salesmen and farmer's daughters.
5. FBI and celebs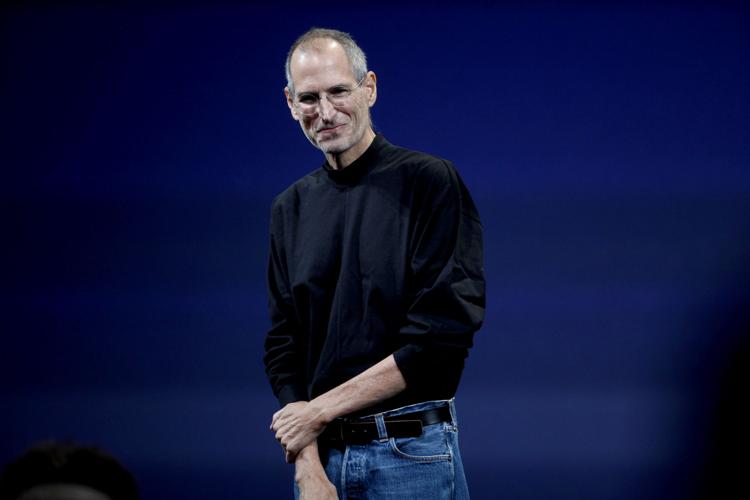 5. FBI and celebs
Even before McCarthyism and the communism scare, the FBI has kept tabs on certain celebrities from Charlie Chaplin and Marilyn Monroe to Whitney House and Steve Jobs. The FBI investigated whether Helen Keller was a threat and if Anna Nicole Smith had anything to do with her husband's death. The biggest celebrity secret of the FBI might be that Walt Disney served as an informer from 1940 until his death in 1966. While president of the Screen Actors Guild in 1947, Ronald Reagan was also used as an FBI confidential source.
6. Fox News founder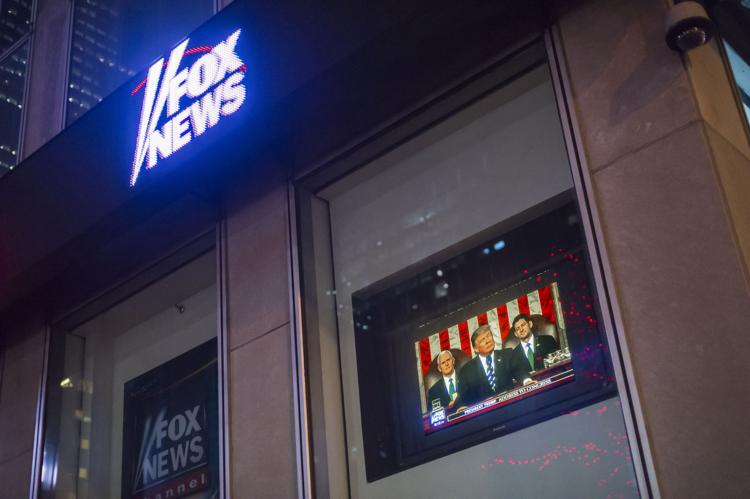 6. Fox News founder
While many people on Fox News denounce immigrants who become criminals, the network itself is named after an immigrant who became a criminal. Wilhelm Fuchs was born in Hungary to German parents and arrived in the U.S. as a baby. With the Americanized name of William Fox, he went into the movie business in 1904 but ran into financial difficulties, lost control of Fox Films, tried to bribe his bankruptcy judge and served six months in prison. His former company became part of the 20th Century Fox empire that ultimately included Fox News.
7. Fair and balanced?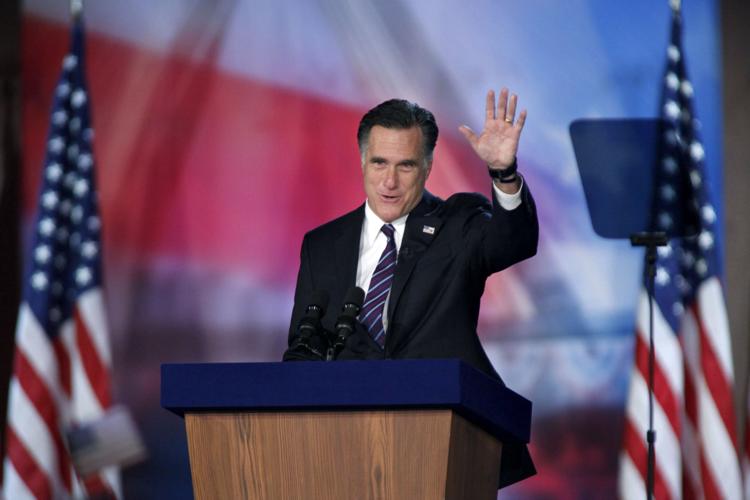 7. Fair and balanced?
A Pew Research Center analysis found that during the later stages of the 2012 presidential race between Barack Obama and Mitt Romney, 46 percent of Fox News stories about Obama were negative and only 6 percent were positive. But liberal competitor MSNBC was even more lopsided toward Romney — 71 percent negative and 3 percent positive. CNN was in the middle but also tougher on Romney, whose CNN coverage was 36 percent negative compared to Obama's 21 percent.
8. JFK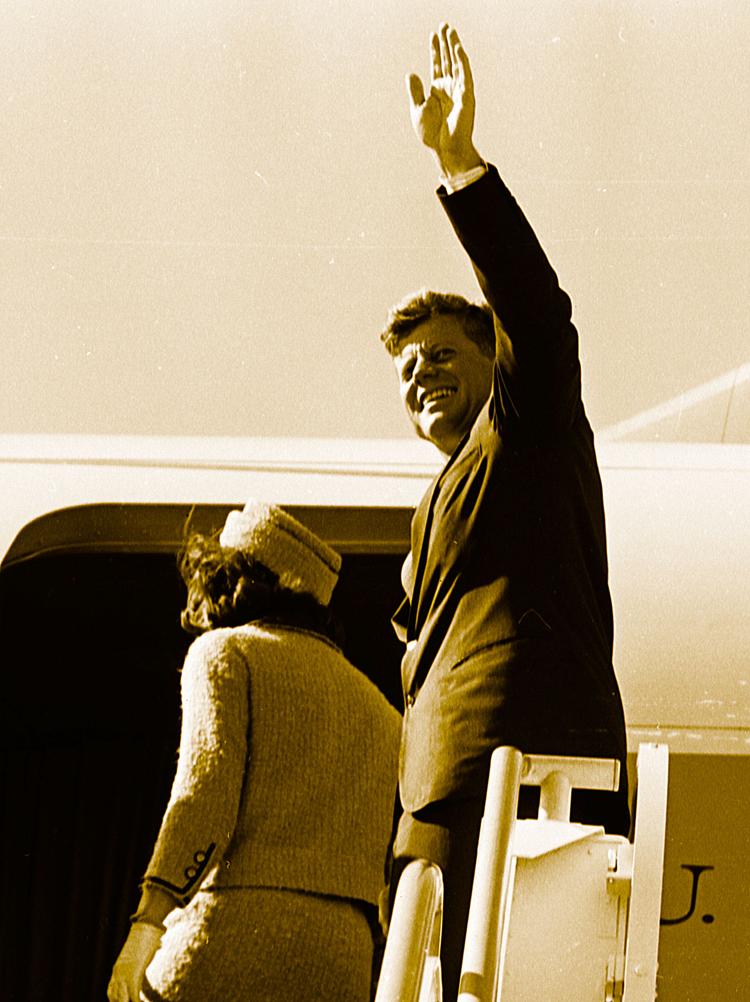 8. JFK
John Kennedy was a Chicago newspaper reporter for three months in 1945. After convalescing from his World War II injuries, he took a job with the Chicago Herald-American that was arranged by his powerful father. The future president soon tired of journalism, writing: "Instead of doing things, you were writing about people who did things."
9. Failing the bar exam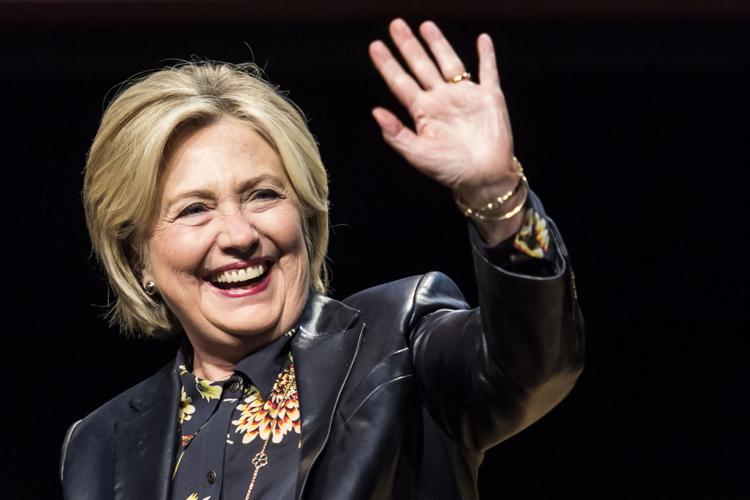 9. Failing the bar exam
Plenty of smart people have failed the bar exam but tried again and passed. They include California Govs. Pete Wilson and Jerry Brown, New York Mayor Ed Koch and Chicago Mayor Richard M. Daley. In 1973, Hillary Rodham Clinton failed the District of Columbia bar exam, and "she kept this news hidden for the next 30 years," according to biographer Carl Bernstein. (She passed the Arkansas version of the test.)
10. 'Fear itself'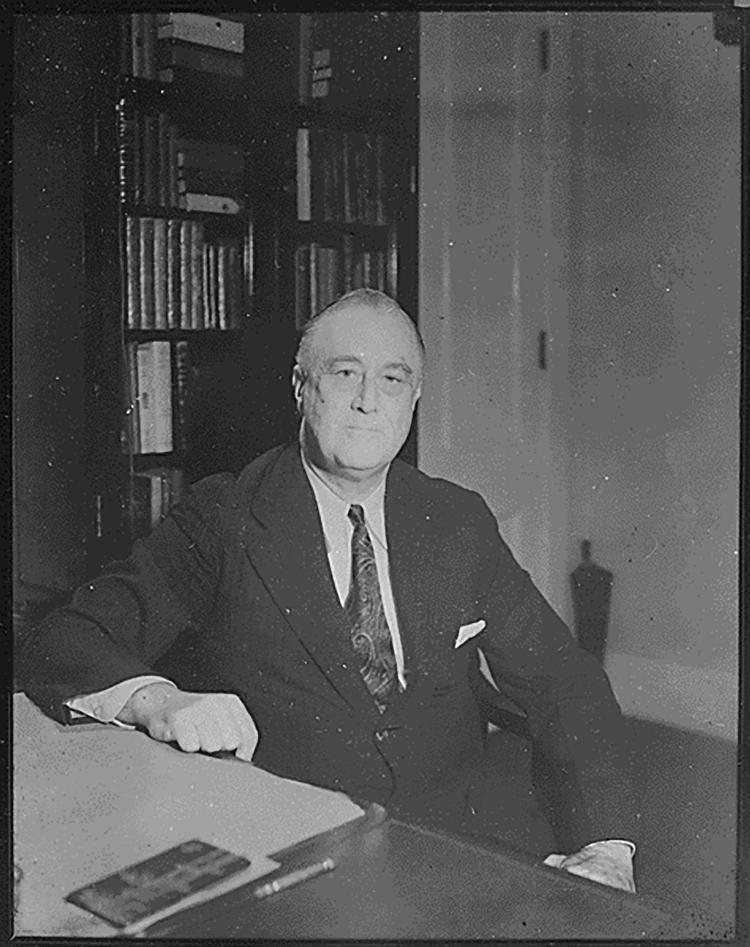 10. 'Fear itself'
The original version of Franklin Delano Roosevelt's first inaugural address did not include the line for which it is now famous: "The only thing we have to fear is fear itself." The speech was drafted by Raymond Moley and then edited by FDR, but the famous line — a variation of Henry David Thoreau's "Nothing is so much to be feared as fear" — likely was added by Louis Howe, another close adviser and a Moley rival.
11. Multiple choice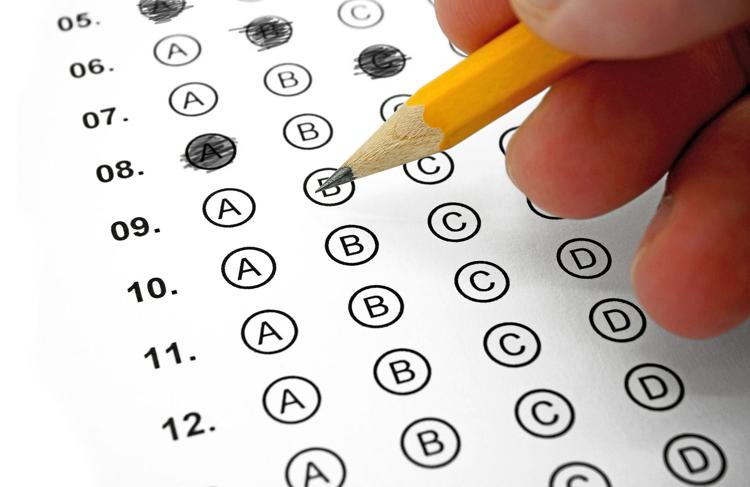 11. Multiple choice
The multiple-choice test a) was first given on a mass scale to test the aptitude of World War I Army recruits in the United States, b) became popular in education in the early to mid-20th century because it helped schools handle a huge wave of immigrant students, c) was considered an objective test not for the way it assessed students but because it could be graded uniformly by teachers of varied experience, d) was later disavowed by its creator, Frederick J. Kelly, for failing to promote critical thinking, e) all of the above.
12. Capone's brother
12. Capone's brother
As most people know, Al Capone's murderous gang of bootleggers terrorized Chicago in the 1920s. Far less known is the fact that one of Capone's brothers, Frank Vincenzo Capone, moved to Nebraska and became a police officer known as Richard "Two-Gun" Hart. In contrast to his brother, Hart cracked down on moonshiners.
13. Trump's family ties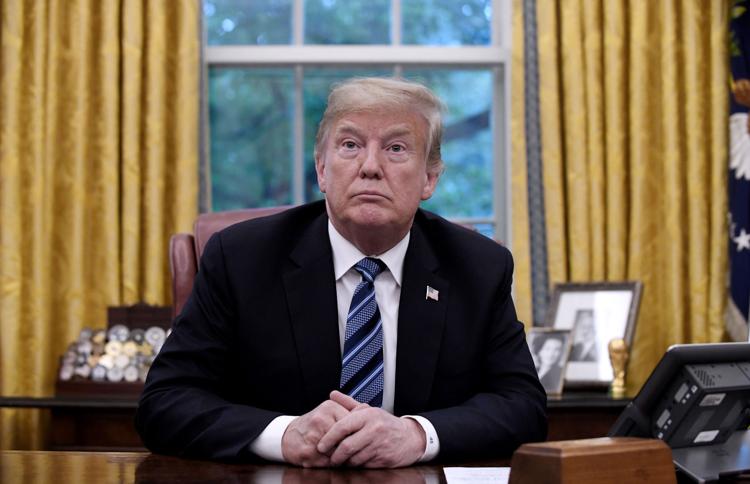 13. Trump's family ties
Donald Trump is famous for playing hardball in financial matters. His own family can vouch for that. In March 2000, Donald and his surviving siblings cut off medical benefits for nephew Fred Trump III — who a week earlier had sued his uncles and aunt in an inheritance dispute — even though Fred's infant son was born with a rare neurological disorder and needed constant care. "These are not warm and fuzzy people," Fred said.
14. Ford funny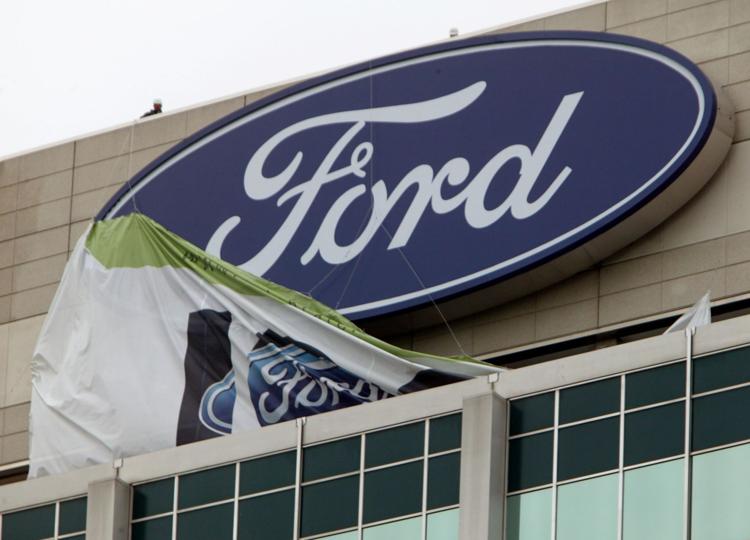 14. Ford funny
Henry Ford II, grandson of the famous automaker, left Yale in 1940 after he was caught hiring someone to write a research paper for him. Visiting the college decades later to give a speech, he told the audience: "I didn't write this one either."
15. Camp David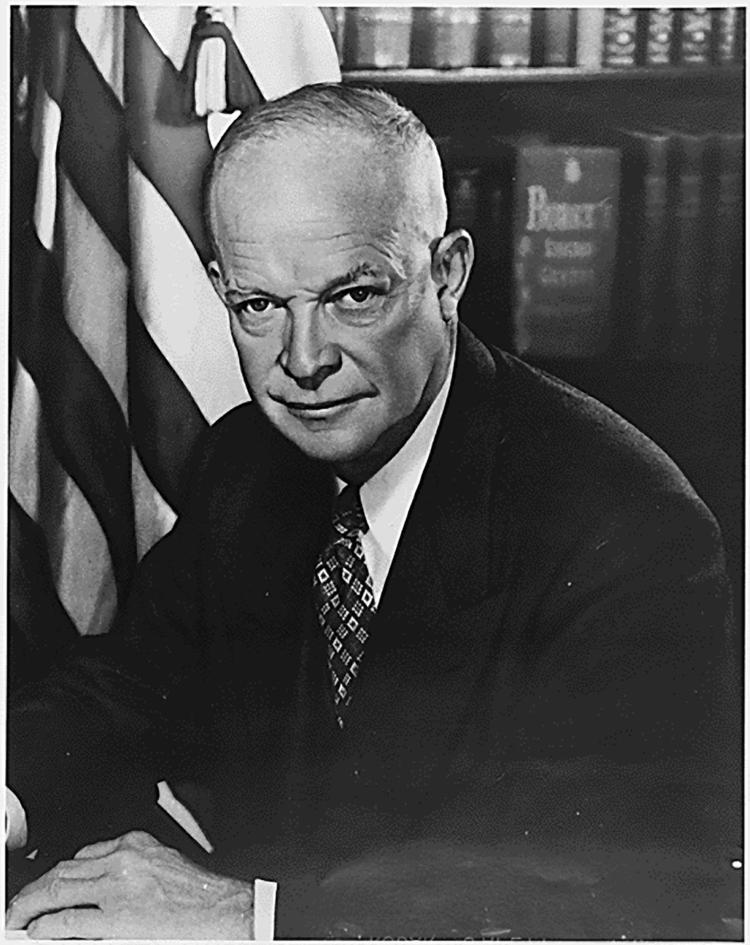 15. Camp David
Camp David, the presidential retreat in Maryland, was built in the 1930s. President Franklin D. Roosevelt originally named it "Shangri-La." But President Dwight Eisenhower didn't care for that name, so he renamed it after his grandson, David.
16. He didn't 'Live Forever'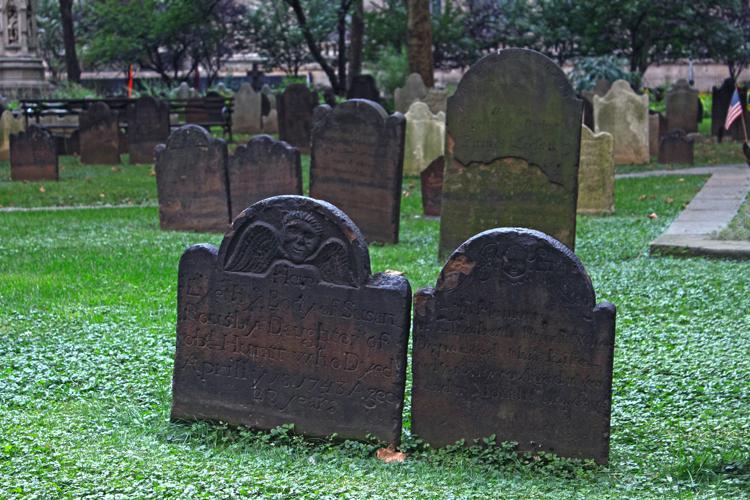 16. He didn't 'Live Forever'
A perennial presidential candidate in the mid-19th century was Leonard "Live Forever" Jones, a Kentuckian who believed that if people could find a way to live sinless lives, they would never die. Jones envisioned a city of immortals where cemeteries would be unnecessary, but that city was never built, and he never made much of an impact as the candidate of the High Moral Party. Jones, to his presumed embarrassment, died in 1868.
17. Nasty campaign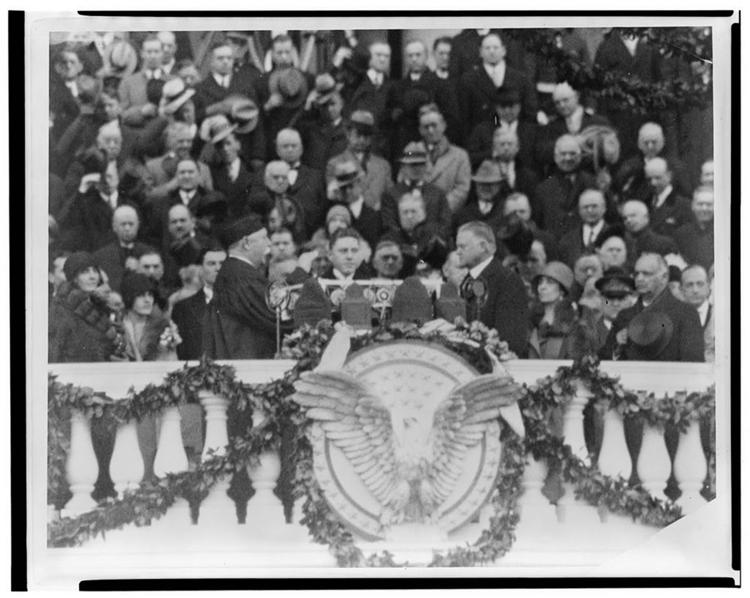 17. Nasty campaign
New York Gov. Al Smith, the Democratic candidate in 1928, faced nasty campaign rhetoric targeting his Catholicism. One example: A photo of the Holland Tunnel linking New York and New Jersey was widely distributed with a caption claiming it secretly led to the Vatican. If that weren't enough, Smith also strongly opposed Prohibition, which put him in the wet camp. Naturally, his campaign buttons read: "Vote for Al Smith And Make Your Wet Dreams Come True." He lost in a landslide to Herbert Hoover.
18. Red Scare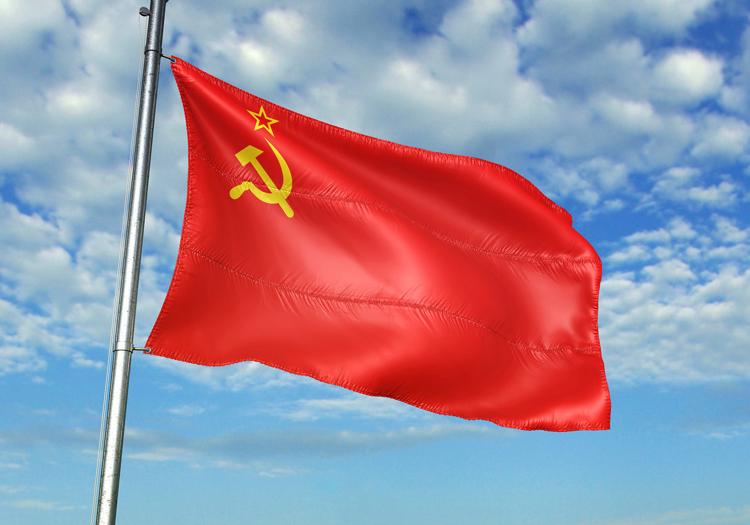 18. Red Scare
The 1948 election saw Strom Thurmond, the States Rights Party candidate, spit virulent racism at every turn, but it was the Progressive Party's Henry Wallace who walked into the buzz saw of public disfavor. In the midst of a Red Scare, Wallace made the mistake of suggesting there was more than one way to deal with the Soviet Union. The blowback was staggering. The Pittsburgh Press published the names, addresses and workplaces of Wallace supporters. Other supporters were arrested, beaten and even killed. And in New York, a judge said support for Wallace could weigh against a parent in a child-custody case.
19. Iwo Jima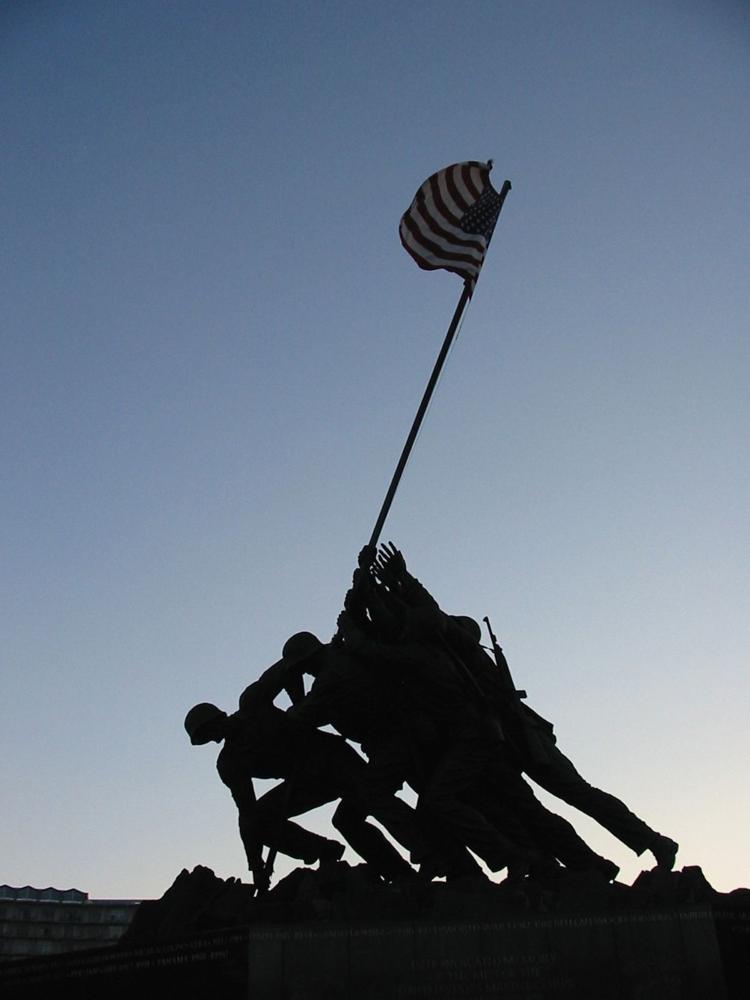 19. Iwo Jima
One of the most famous World War II photos involves dishonesty for propaganda purposes. Joe Rosenthal's picture from Iwo Jima was not posed — despite rumors to the contrary — but it also was not the first flag raised on Mount Suribachi; it was the second. After Rosenthal's photo created a sensation, a general suppressed photos of the first flag-raising, preferring to leave a public misimpression.
20. Flag burning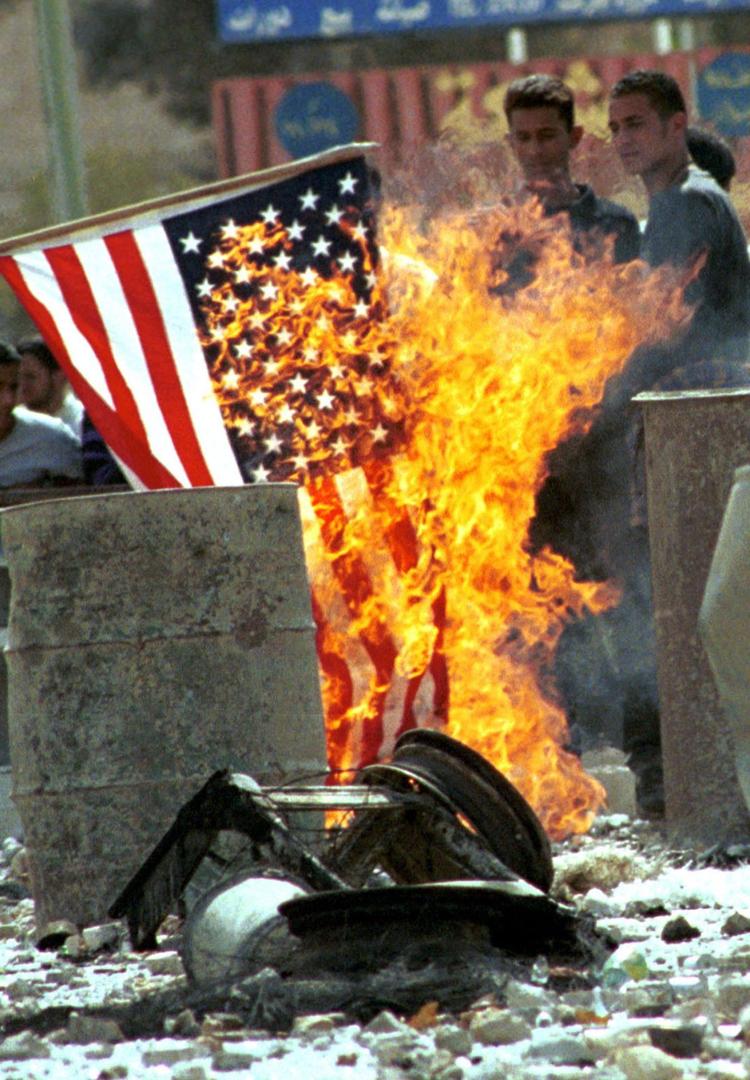 20. Flag burning
The U.S. Supreme Court ruled in 1989 that protester Gregory Lee Johnson was exercising his First Amendment rights when he burned an American flag. Weeks after the ruling, about a dozen congressmen heard a rumor that Johnson planned to burn a flag on the court steps, and they showed up with fire extinguishers and a bucket of water. Johnson stayed away, so the politicians sprayed and drenched an effigy of him. A reporter said it was "the first time someone was doused in effigy."
21. Patriot Act
21. Patriot Act
The controversial 2001 law passed in the wake of the Sept. 11 attacks is known as the Patriot Act, but it's actually the USA PATRIOT Act, an acronym for Uniting and Strengthening America by Providing Appropriate Tools Required to Intercept and Obstruct Terrorism.
22. Jury duty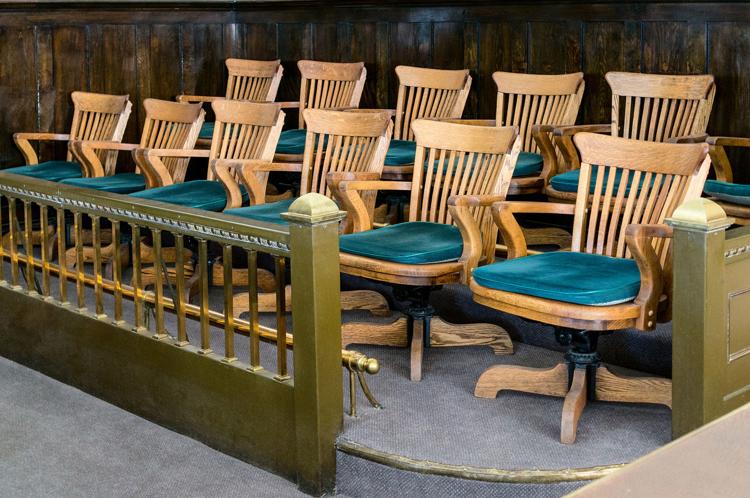 22. Jury duty
Next time you curse a jury summons, remember the story of George F. Porter. The Texas community college president had twice been summoned to jury service in Dallas and summarily sent home because he was black. When he was called a third time, in September 1938, he decided enough was enough. After refusing to leave, Porter was thrown down the courthouse steps by two thugs. He picked himself up, pushed his way through a crowd of angry white men and sprinted to the courtroom. He never did get to sit on that jury, but his story made national news, and a young NAACP lawyer took notice. His name was Thurgood Marshall. Just a few weeks after Marshall visited, the offending judge impaneled a black juror.
23. 'A lot of noise'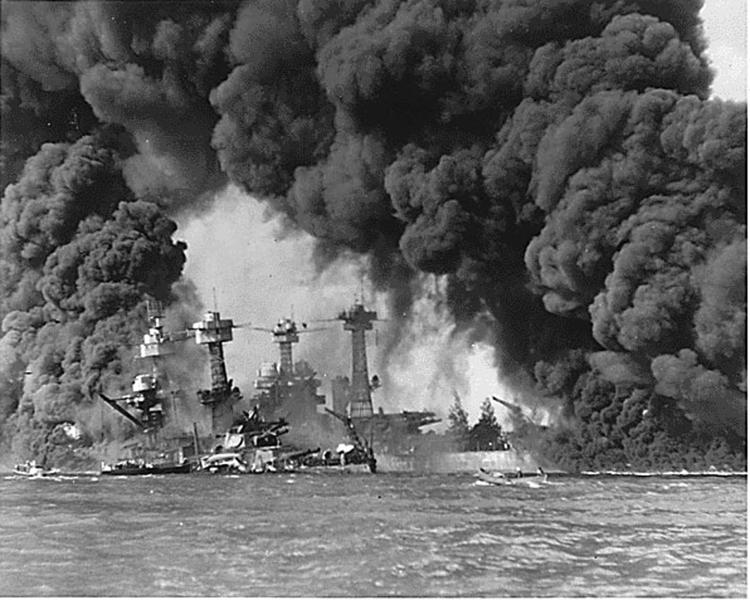 23. 'A lot of noise'
The Japanese attack on Pearl Harbor and the U.S. victory at Midway proved that aircraft carriers were a game-changer in naval combat. But a few decades before those World War II battles, U.S. Adm. Charles Benson dismissed the future of naval air power and tried to kill the program. "The Navy doesn't need airplanes," Benson said. "Aviation is just a lot of noise."
24. My Lai hero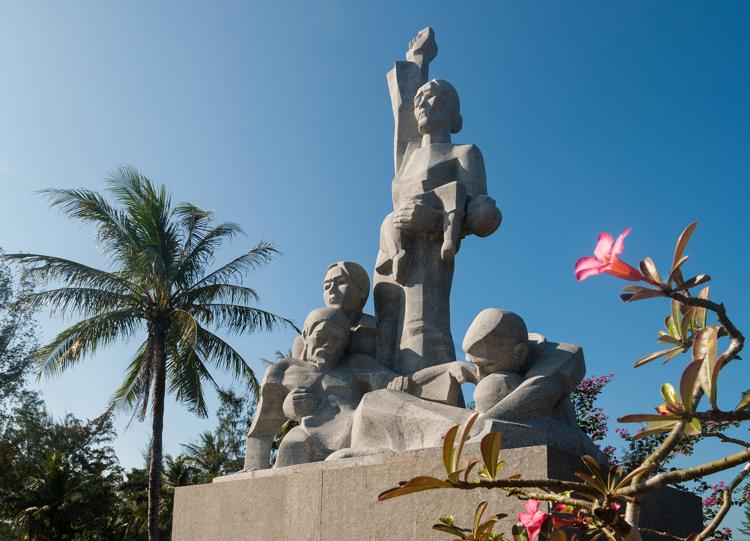 24. My Lai hero
One of the darkest days in U.S. history was March 16, 1968, when U.S. soldiers murdered as many as 500 unarmed Vietnamese civilians, including women and children, in the My Lai massacre. One American serviceman, though, tried to stop the killing. Warrant Officer Hugh Thompson, a helicopter pilot, witnessed the bloodbath in progress and landed his chopper to protect villagers from fellow soldiers, ordering his crew to train their guns on a group of GIs until he led the civilians to safety. For his trouble and for testifying against his fellow soldiers, Thompson was vilified and ostracized by his brothers in uniform, the American public and officials who questioned his motives and his integrity. It wasn't until 1998 that Thompson was awarded the Soldier's Medal, for heroism not involving conflict with an enemy. Later he said, "Don't do the right thing looking for a reward, because it might not come."
25. LBJ
25. LBJ
As a representative and even as a senator, Lyndon B. Johnson often greeted his mentor, Sam Rayburn, the feared speaker of the U.S. House in the mid-20th century, by kissing the fellow Texan's bald head and saying, "How are you tonight, my beloved?"
26. House speaker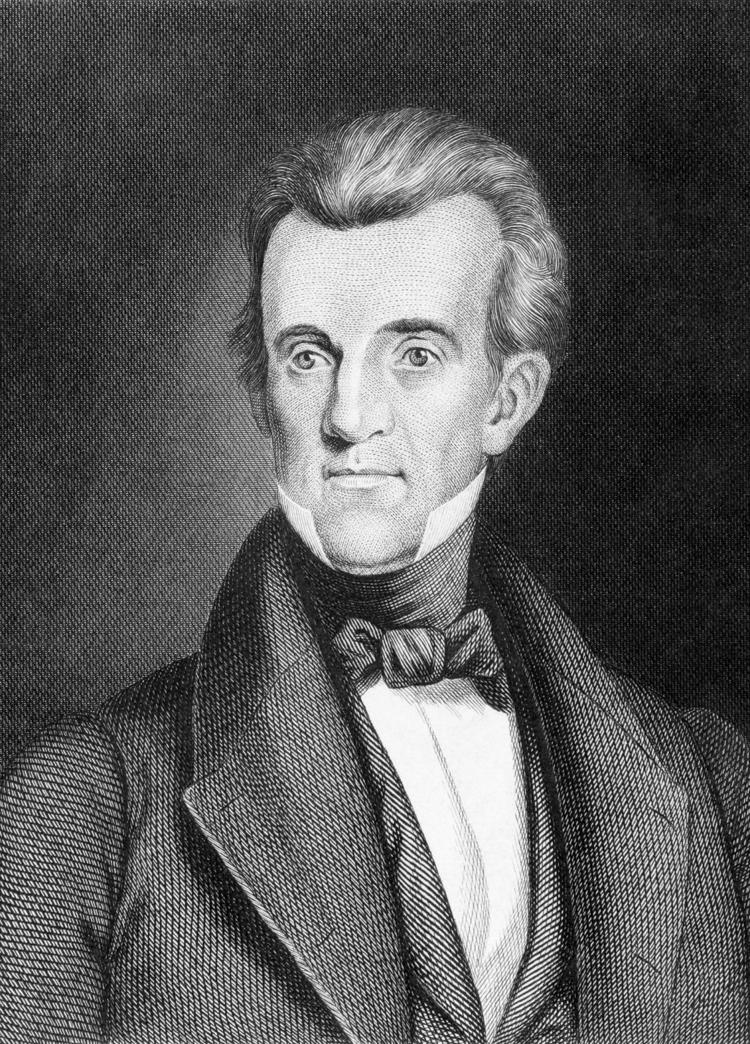 26. House speaker
Though the U.S. House speaker is second in line for presidential succession, only one has ever become president, and that was by a more indirect route. James K. Polk left the U.S. House to become governor of Tennessee, then ran for president.
27. Calvin Coolidge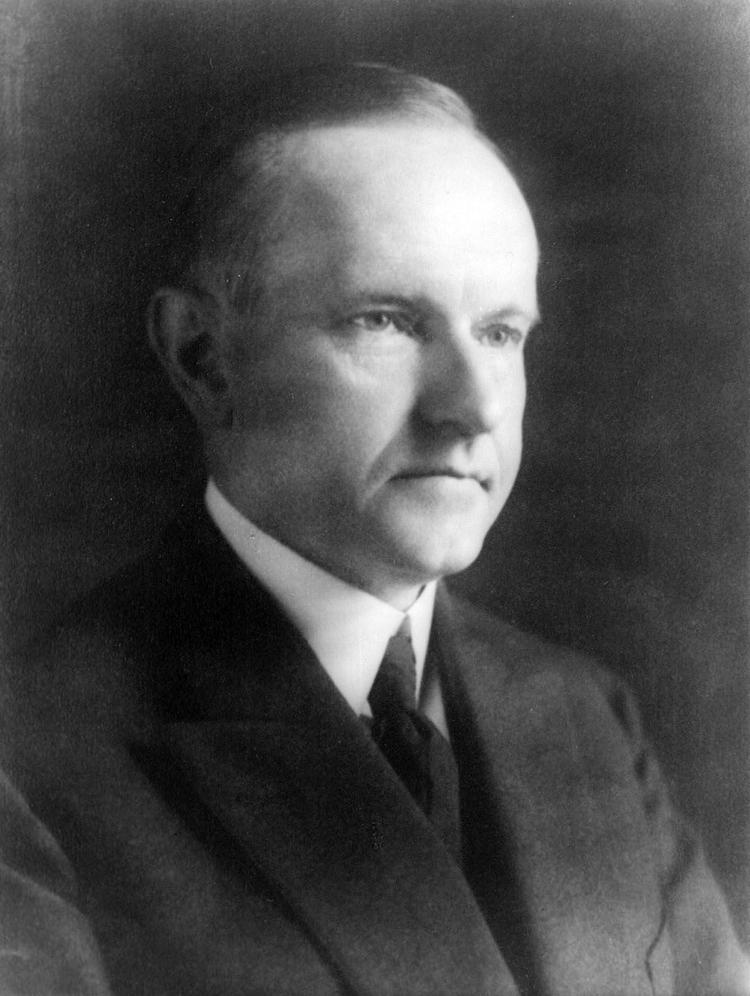 27. Calvin Coolidge
Calvin Coolidge received a mechanical horse as a gift when he was president. He reportedly rode it for exercise.
28. Nancy Pelosi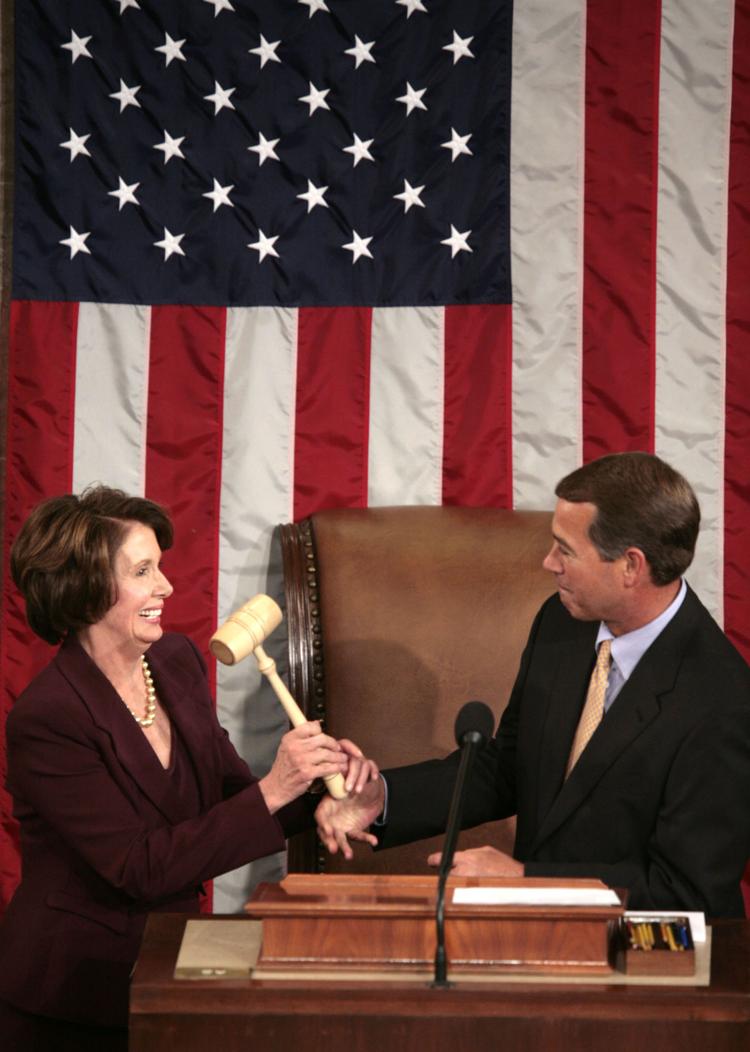 28. Nancy Pelosi
As U.S. House speaker from 2007-11, Nancy Pelosi was the highest-ranking woman in U.S. political history. She grew up amid power, with a father who was a congressman and mayor of Baltimore. Pelosi wrote that she first visited Congress when she was 6. Her brothers told her, "Nancy, look at the Capitol," and she asked, "Is it a capital A, B or C?"
29. 'Yes, we can'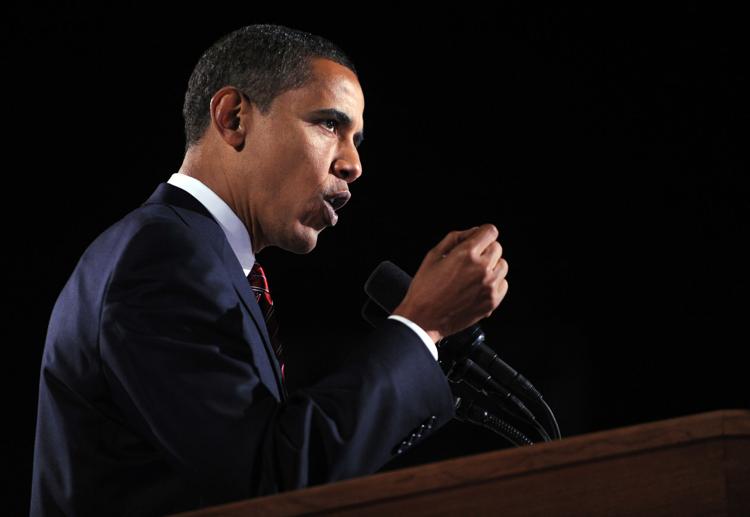 29. 'Yes, we can'
The "Yes, we can" slogan from Barack Obama's 2008 presidential campaign was far from original. Even Obama had used the phrase before — in his 2004 U.S. Senate race. Three decades earlier, the United Farm Workers union embraced the Spanish version, "Si se puede," as coined by UFW co-founder Dolores Huerta during Cesar Chavez's hunger strike in Arizona in 1972. "Yes, we can" also was a rallying cry for the Philadelphia Phillies in 1974.
30. Battle of Blair Mountain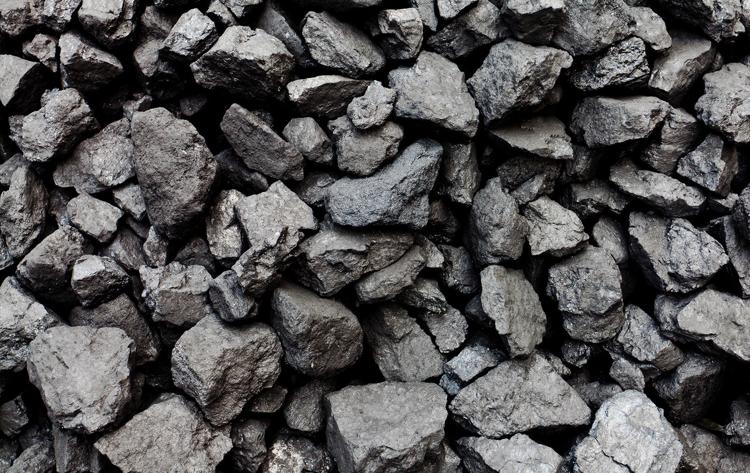 30. Battle of Blair Mountain
Few Americans are aware of the Battle of Blair Mountain, one of the largest civil uprisings in U.S. history. In 1921, a coal-mining strike in West Virginia led to the 10-day clash pitting at least 7,000 armed miners against about 3,000 deputies, hired guns and volunteers. Federal troops stopped the fighting after a death toll estimated at 30 to 100 miners and 10 to 30 on the other side.
31. 'Au revoir'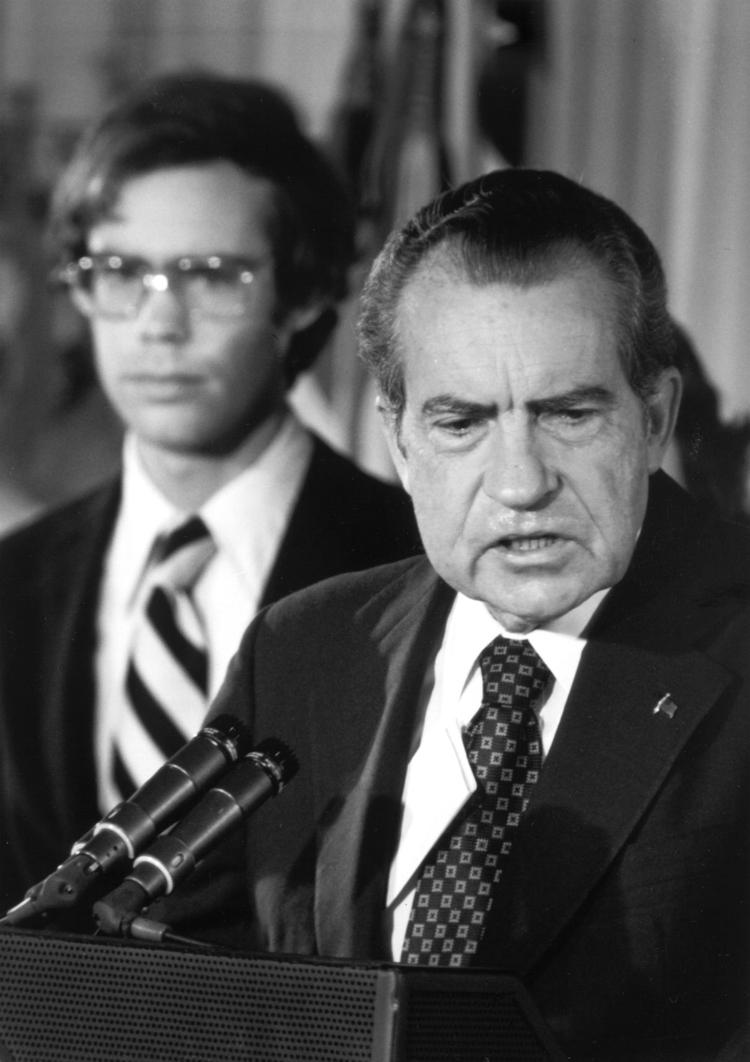 31. 'Au revoir'
As President Richard Nixon resigned and prepared to leave the White House in 1974, he told his friends, family and staff: "We don't have a good word for it in English; the best is 'au revoir.'" That French expression means "until we meet again."
32. Tiny towns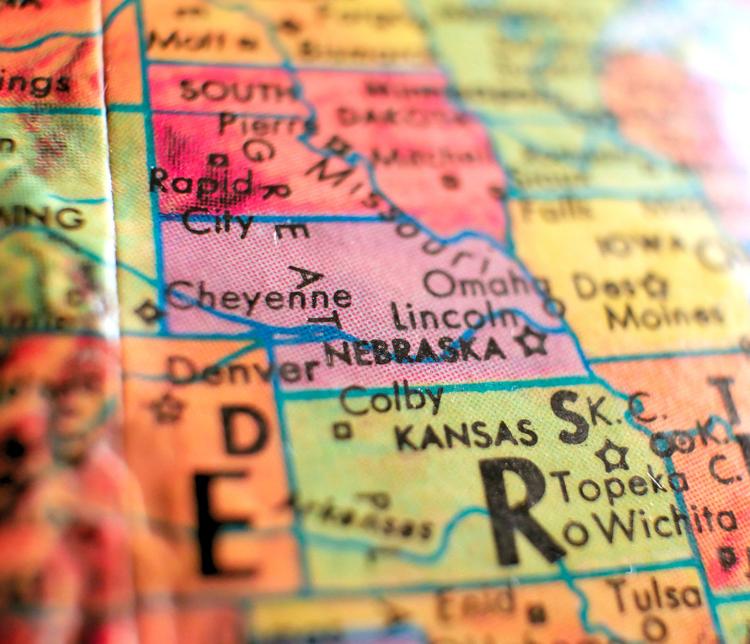 32. Tiny towns
How small can a small town get? The 2010 census counted four incorporated towns with a single occupant. One was Monowi, in the northeast corner of Nebraska. Elsie Eiler became Monowi's single resident when her husband died in 2004.
33. RFK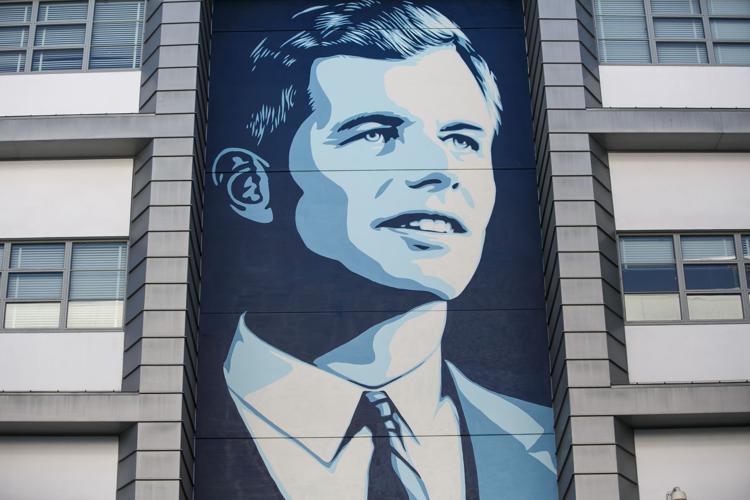 33. RFK
Robert Kennedy, who would later become a senator and U.S. attorney general admired for his support of civil rights and his crackdown on the mob, left his Rhode Island boarding school abruptly at age 16 after becoming involved in a cheating scandal. Biographer Evan Thomas talked with multiple witnesses, including RFK's roommate at the time, who attested that Kennedy passed around a stolen English exam. Unclear is whether Kennedy left school on his own or was expelled.
34. Nikola Tesla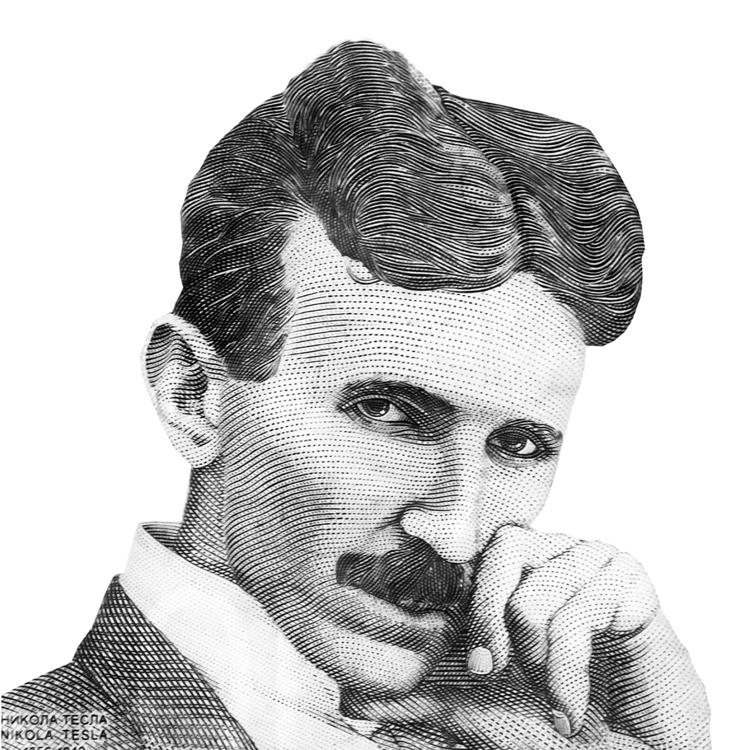 34. Nikola Tesla
Serbian-American genius Nikola Tesla invented a drone more than a century ago. At an 1898 exhibition in New York City's Madison Square Garden, Tesla used radio waves to maneuver a boat in a tank of water. Tesla downplayed the military applications in public but privately pitched the U.S. Navy on a fleet of remote-controlled torpedo boats that could "destroy a whole armada." The Navy dismissed the idea as impractical.
35. Hays Code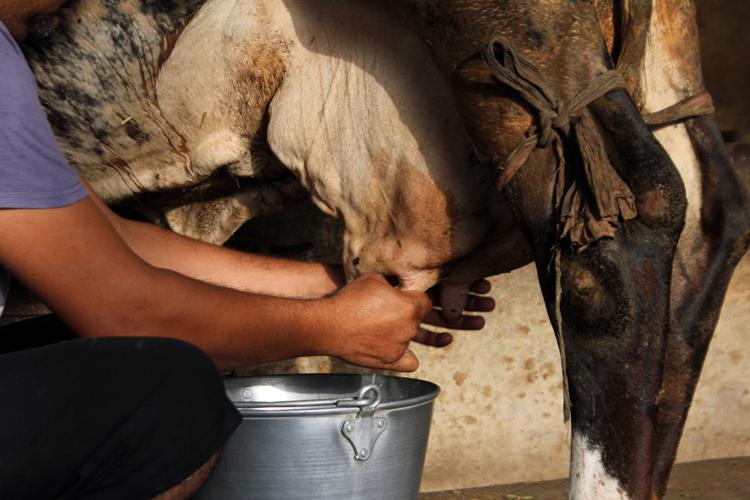 35. Hays Code
Under the Hays Code that regulated movies in the mid-20th century, close-ups of the milking of cows were banned as vulgar.
36. Lincoln penny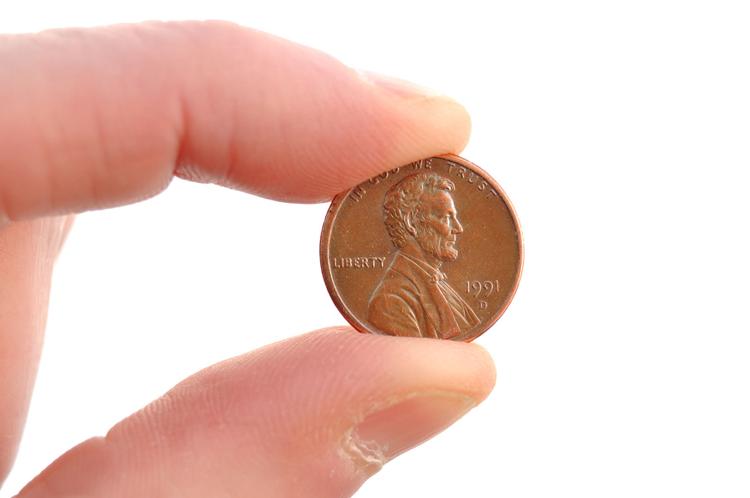 36. Lincoln penny
For most of American history, no president's face has appeared on a circulating U.S. coin. The first came in 1909 when Abraham Lincoln went on the penny.
37. 'Armored cow'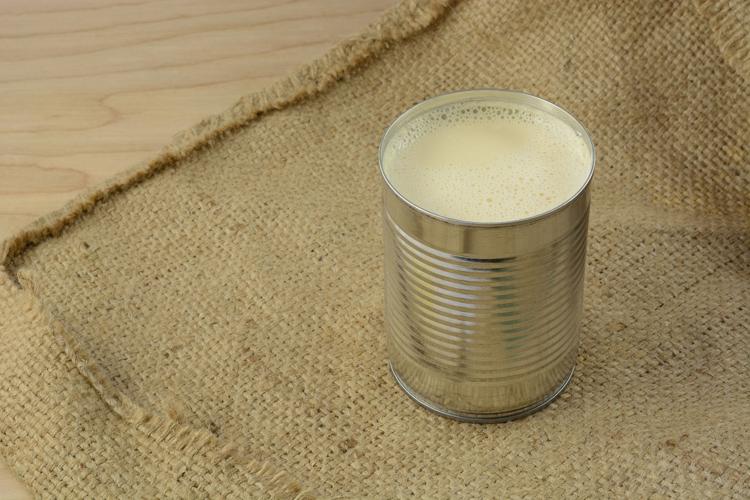 37. 'Armored cow'
During World War II, American troops referred to canned milk as "armored cow."
38. Military words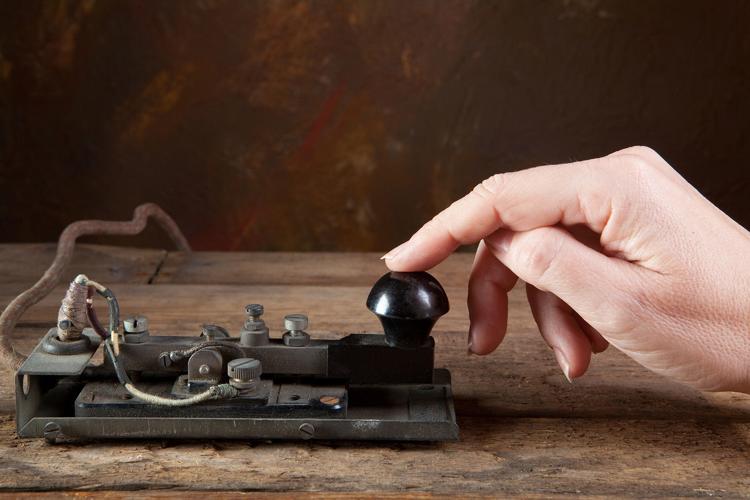 38. Military words
Many words in American English have obscure military origins. When you say you "heard it through the grapevine," you're using an expression from the Civil War, when telegraph wire was strung haphazardly from trees or was laid on the ground. Soldiers would attribute rumors to the "grapevine telegraph." Another American word with a war origin is "boondocks." It comes from U.S. Marines fighting Philippines guerrillas around the year 1900 and adopting the Tagalog word bundok, for mountain.
39. Snafu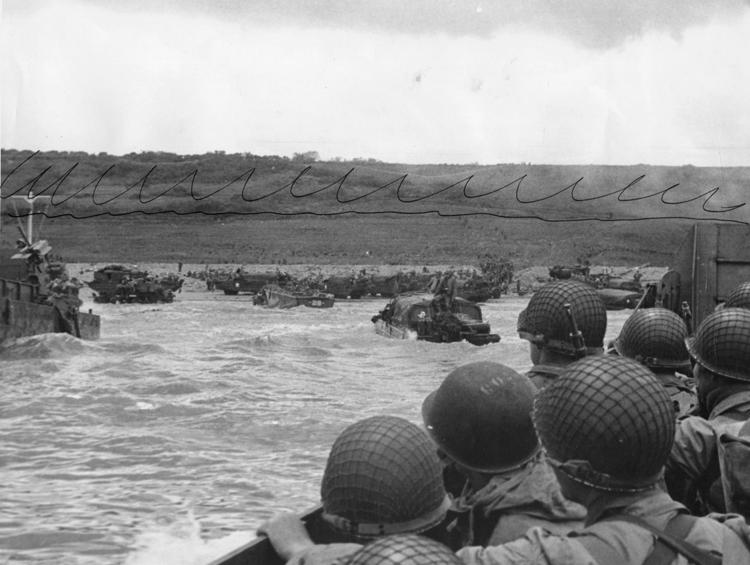 39. Snafu
Possibly the most famous example of military-speak is snafu, which started as an acronym (the sanitized meaning being "situation normal, all fouled up"), but has since become a word meaning mix-up or mishap. Reportedly coined by U.S. soldiers in World War II, snafu both mocked the Army's use of acronyms and explained the GIs' jaded view of life.
40. Fletcherism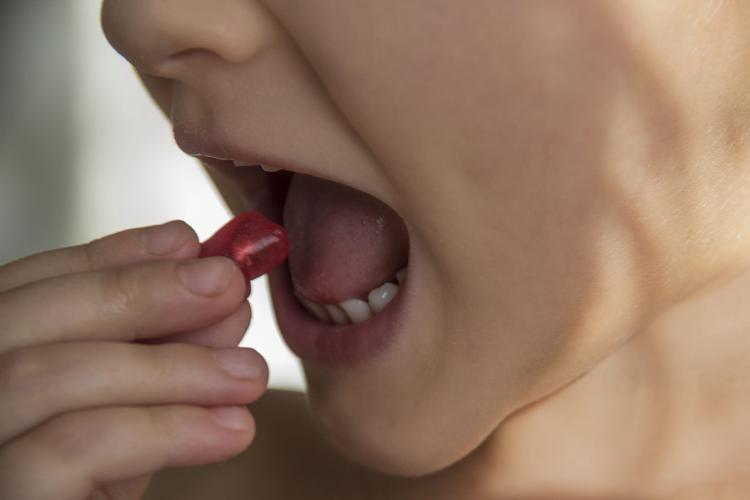 40. Fletcherism
Fletcherism was the practice developed by diet guru Horace Fletcher (1849-1919) of prolonged chewing of food to improve digestion and avoid overeating. According to conflicting reports, Fletcher advocated giving every bite 32 chews (one for every tooth) or 100 chews or simply chewing until the food was completely liquefied. Followers included writer Upton Sinclair and John Harvey Kellogg, the famed Battle Creek, Mich., health advocate. "Nature will castigate those who don't masticate," Fletcher famously said.
41. Mission not-exactly accomplished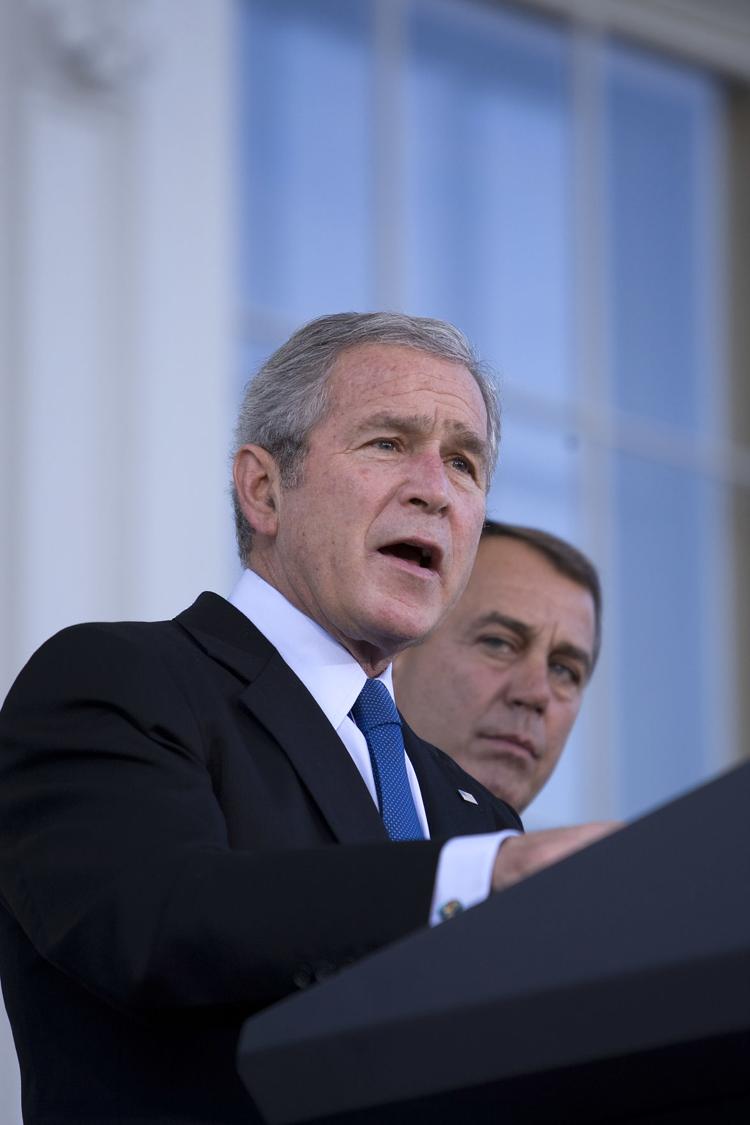 41. Mission not-exactly accomplished
President George W. Bush's "Mission Accomplished" speech on the aircraft carrier USS Abraham Lincoln in May 2003 is considered a prime example of a premature claim of victory. Bush did indeed put a "win" on the scoreboard: "Major combat operations in Iraq have ended. In the battle of Iraq, the United States and our allies have prevailed." But the president did not say the war was over: "We have difficult work to do in Iraq. We are bringing order to parts of that country that remain dangerous."
42. Where's that bomb?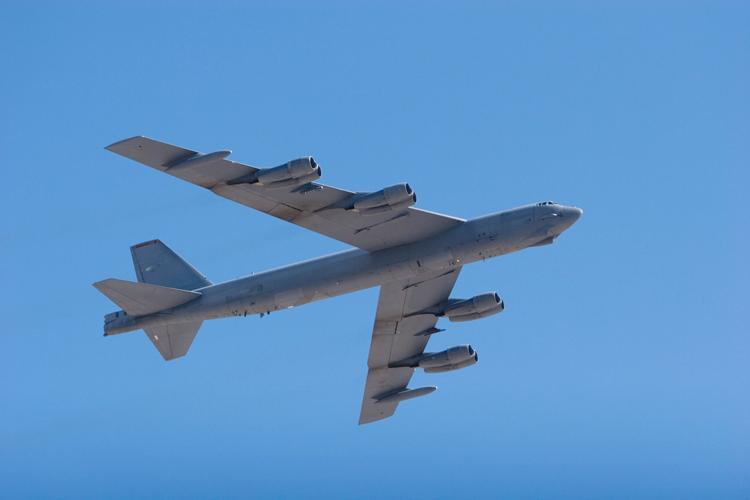 42. Where's that bomb?
How crazy was 1968? The U.S. lost a nuclear bomb, and it might not crack the top 25 biggest stories of the year. In January, a B-52 loaded with four 1.1-megaton hydrogen bombs, conventional armaments and a full load of fuel crashed onto the sea ice off the Greenland coast, setting off a massive fireball. The safety triggers prevented a thermonuclear blast, but H-bomb parts and the radioactive elements were widely scattered. Despite a huge cleanup effort in the ice and snow that work crews dubbed "Dr. Freezelove," classified documents released in the 1990s revealed that one of the H-bomb assemblies and as much as half of the plutonium was probably never recovered.
43. Selfies in history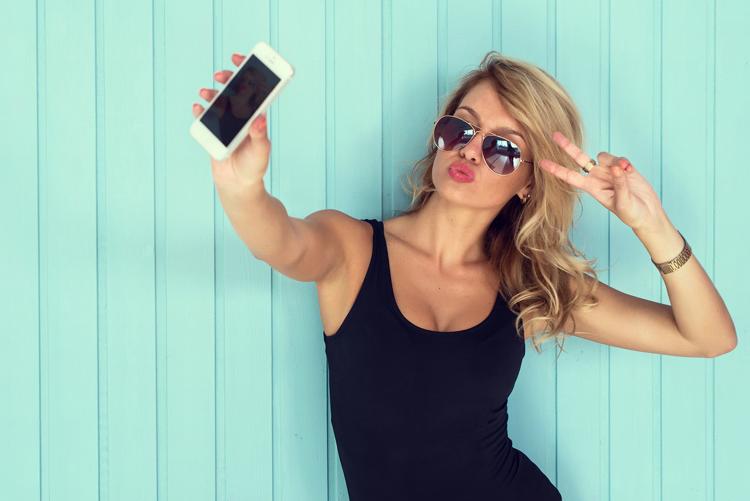 43. Selfies in history
If you think the selfie craze proves 21st century Americans are a narcissistic bunch, consider that the earliest extant American portrait photograph, dating from 1839, was itself a selfie. Thanks to the technology of the day, Robert Cornelius had time to open the shutter, run to the front of the camera, stand there for a few minutes while the image was made, then run back to close the shutter.
44. Early lottery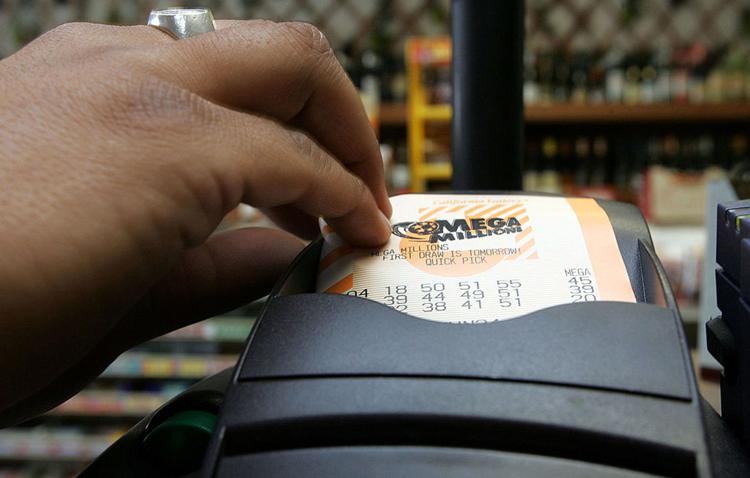 44. Early lottery
Lotteries come and lotteries go, and many states outlawed them after Congress authorized a Grand National Lottery in 1823 to help pay to beautify Washington, D.C. But the private agent organizing the contest absconded with the receipts, and the winner had to take his claim all the way to the Supreme Court to get his $100,000. (That would be worth nearly $2 million today.)
45. Washington shame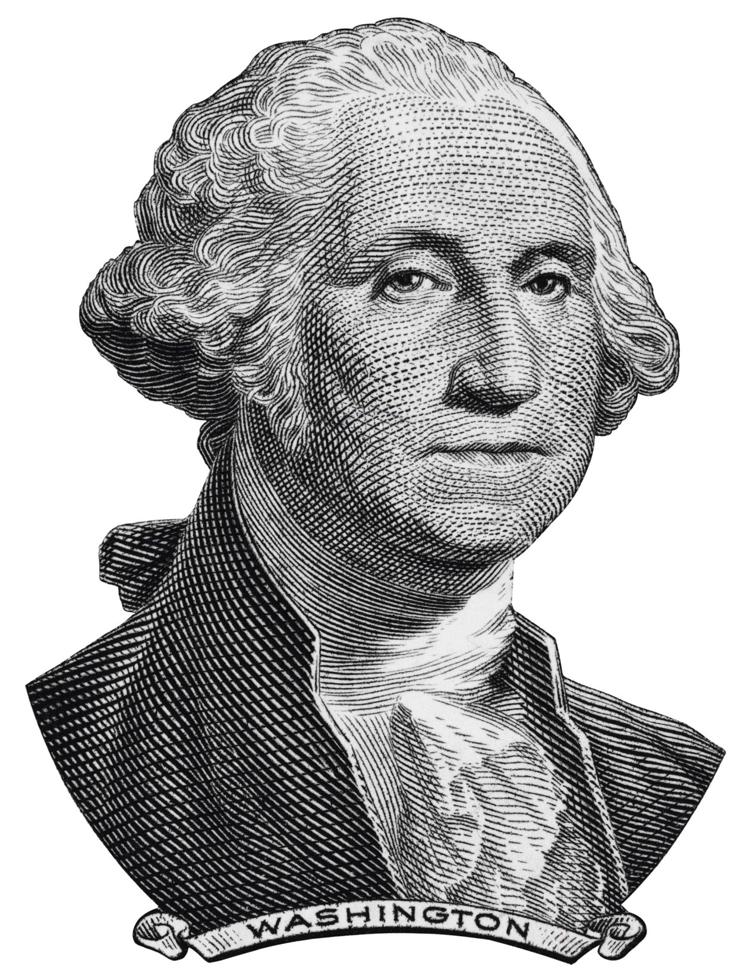 45. Washington shame
A low point in the lofty career of George Washington came in 1769 when he helped organize a lottery in which 55 slaves were raffled off in parcels that separated parents from children.
46. Ella Fitzgerald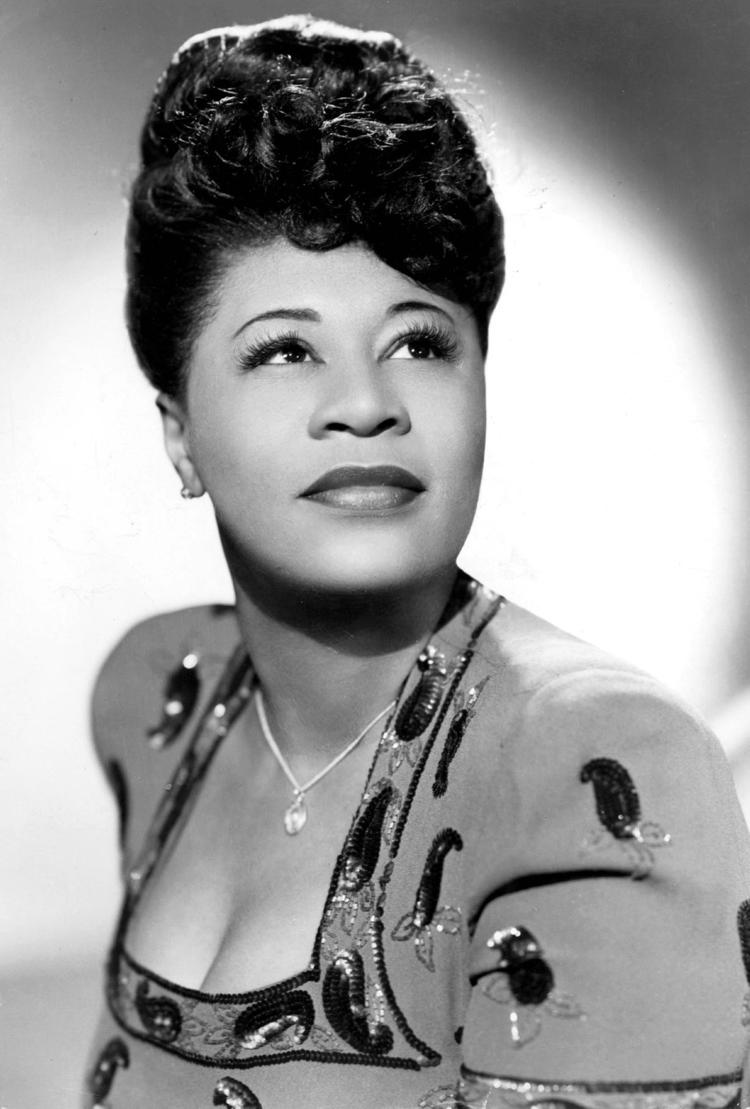 46. Ella Fitzgerald
A stripped-down version of the lottery — drawing straws — made winners of all jazz lovers in 1934. That's when young Ella Fitzgerald drew straws with two girlfriends to decide which one would enter an amateur contest at the Apollo Theater in Harlem. Fitzgerald drew the short straw and intended to enter the dance contest. But she thought the competition was too stiff among the dancers, so she switched to the singing contest and won, launching a brilliant career.
47. Vietnam draft
47. Vietnam draft
Nobody wanted to win the lottery held Dec. 1, 1969. Ordered by President Richard Nixon to rectify the inequities in the Vietnam draft, it drew national TV coverage as a man pulled little balls out of a deep glass bowl to determine who was going to war. Except, it wasn't so random. Late-year birthdays averaged much lower numbers, meaning young men born in November and December were more likely to be called to fight. What happened? According to a New York Times story a month later, the organizers packed the capsules, month by month, into a box, which was shaken several times. The capsules were poured into the bowl, but nobody stirred them. Why? Officials remembered that for a 1940 draft, some capsules broke open after they were mixed.
48. Hawaii coup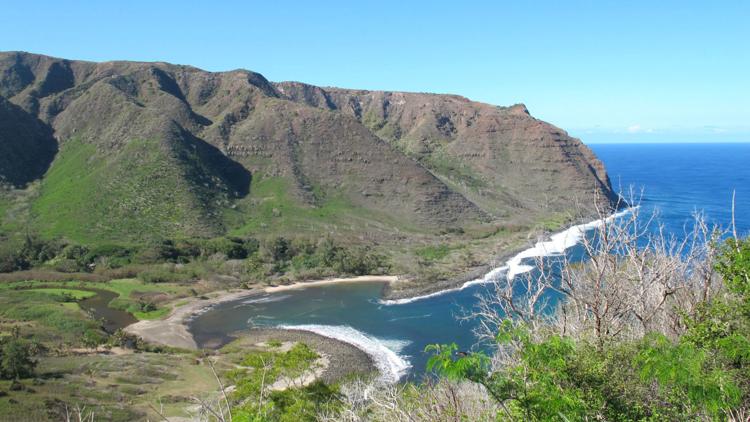 48. Hawaii coup
Our country overthrew not one but two monarchies on it's way to becoming the United States of America. After gaining independence from the British, the U.S. assisted in the overthrow of Hawaii's Queen Liliʻuokalani in 1893. The coup was staged to protect American interests in the islands and was led by Sanford Dole, cousin to Dole pineapple founder James Dole, who was then elected head of the illegal foreign government. Sanford Dole then pushed Hawaii's annexation in the U.S. and became the state's first governor.
49. Canada vs. USA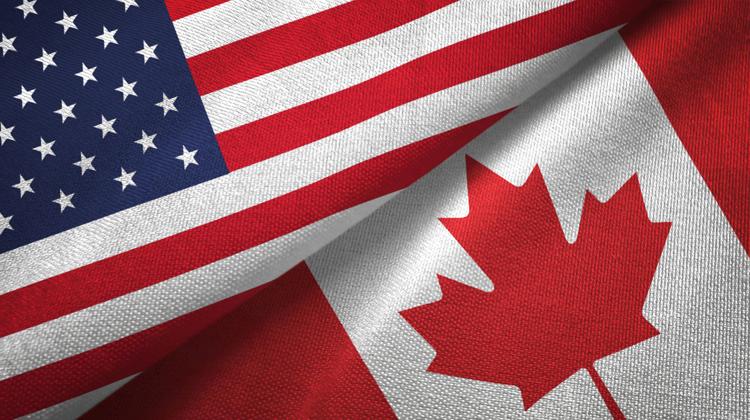 49. Canada vs. USA
Canada and the U.S. have been bickering over an island in the Atlantic for more than 200 years. Machias Seal Island, which sits 10 miles off the coast of Maine, is the last piece of land disputed by the U.S. and Canada. According to Canucks, a 17th century British land grant gave the island to the province of Nova Scotia, while America contends the 1783 Treaty of Paris, which ended the Revolutionary War, gave the U.S. the rights to the British island. The dispute has never been settled since because the island has no natural resources or strategic significance. The average population is usually two human lighthouse keepers and lots of seabirds.
50. Way up north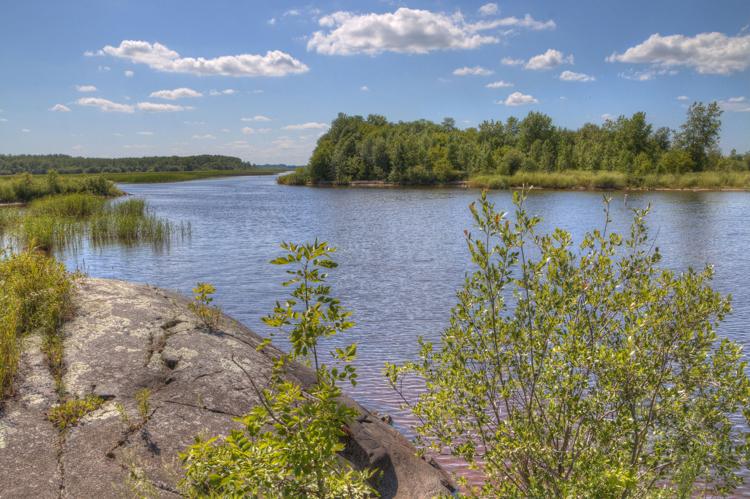 50. Way up north
Lake of the Woods, Minnesota, is the northernmost contiguous portion of the United States. A chunk of it known as the Northwest Angle Inlet is actually U.S. waters on one side and surrounded by Canada on all others. That means people go through the United States to get to Canada to get to the United States, according to Smithsonian magazine. Because of this wackiness, passers through can simply check in with a customs agent via videoconference through a special app.
51. Recognition denied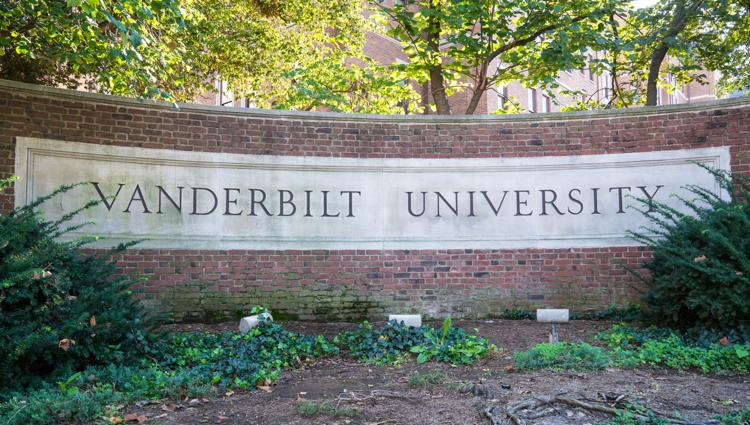 51. Recognition denied
Vivien Thomas, a 19-year-old black man in Nashville, Tenn., found his hopes of going to college dashed by the Depression in 1930. So he took a job as a lab assistant to white surgeon Alfred Blalock of Vanderbilt University. Despite Thomas' lack of higher education, he became a brilliant surgical technician and research partner who helped Blalock develop pioneering methods of treating shock and operating on the heart. Yet for years Thomas was classified as a janitor and paid at that level when he was doing the equivalent of postgraduate work. Thomas even worked as a bartender at Blalock's parties to earn extra money. Ultimately, Thomas' vital role in the medical breakthroughs was widely recognized, and he received an honorary doctorate from Johns Hopkins in 1976.
52. CIA psychics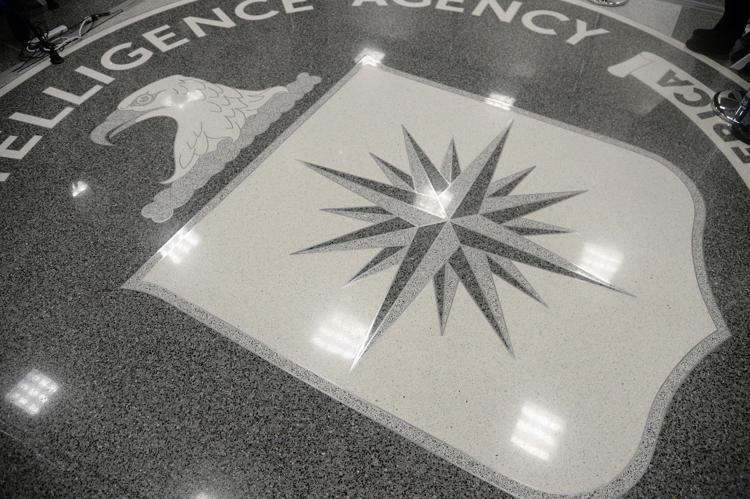 52. CIA psychics
In 1985, the CIA released a report finally confirming a wild theory: U.S. government agencies employed psychics. The government spent about $20 million across two decades during the Cold War attempting to use a type of ESP it called "remote viewing," which would use psychics to discover military and intelligence secrets.
53. Civil War surrender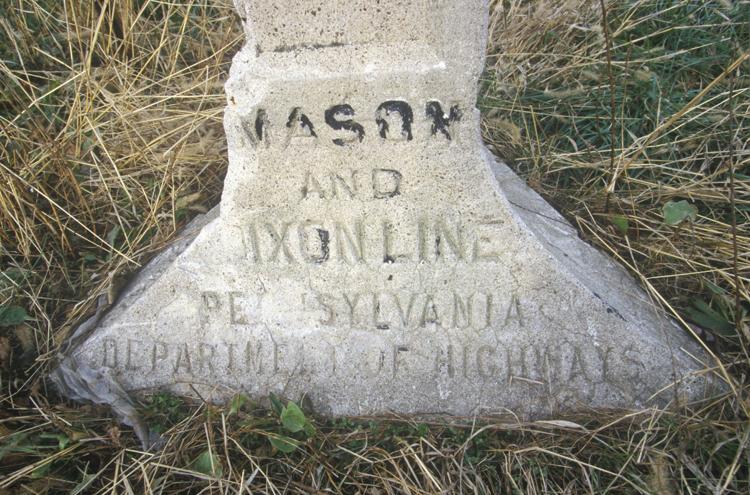 53. Civil War surrender
The Confederacy not only had a navy, but they had the first combat submarine in history to sink another ship, the H.L. Hunley. A Confederate navy crew was also the last group to finally surrender at the end of the Civil War. While General Robert E. Lee surrendered on April 9, 1865, it wasn't until November 6 that the Confederate warship CSS Shenandoah surrendered at Liverpool, England.
54. Korean War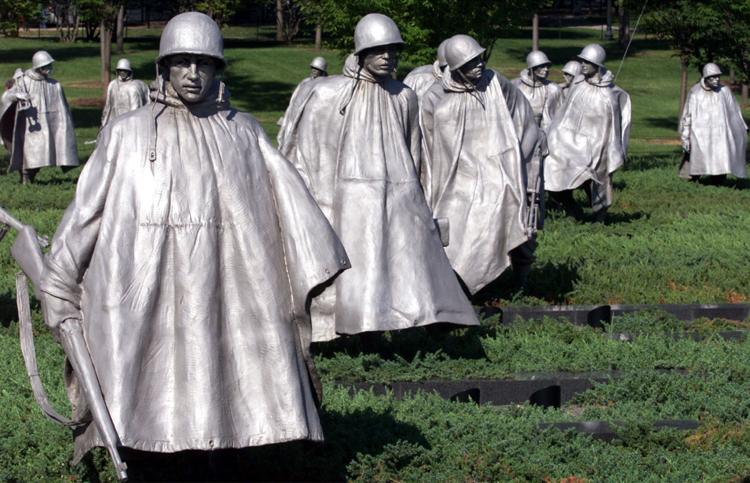 54. Korean War
The Korean War is often called "the Forgotten War" in the United States because its history often gets passed over in favor of focusing on World War II and the Vietnam War. But during the war, the U.S. dropped about 635,000 tons of bombs on North Korea, more than it used in the entire Pacific during WWII.
55. Uncle Sam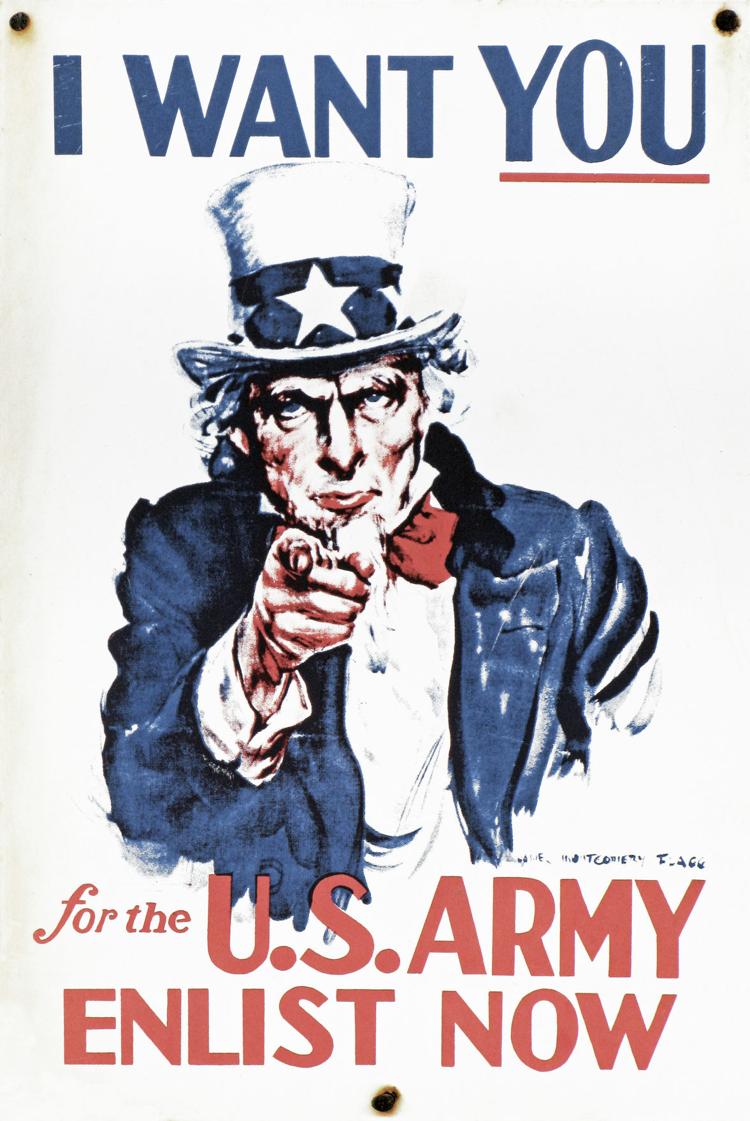 55. Uncle Sam
Uncle Sam was actually a real person. Popular legend goes that Michigan meatpacker Samuel Wilson's friendliness earned him the nickname "Uncle Sam." He went on to provide meat for the troops in the War of 1812, and local Michigan troops joked that the "U.S." stamp on their supplies stood for "Uncle Sam" instead of "United States." This joke spread to all military items marked with "U.S.," and a government figurehead was born.
56. Presidential first pitch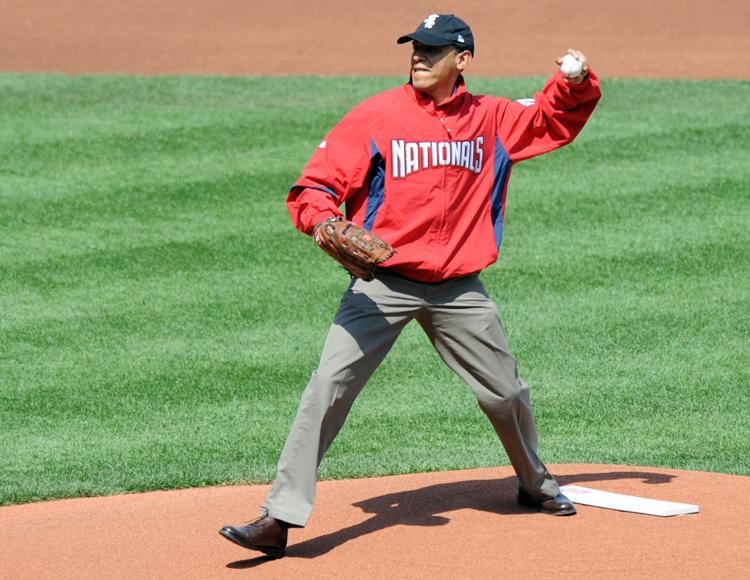 56. Presidential first pitch
President Howard Taft was the first president to throw the ceremonial "first pitch" in 1910 at a Washington Senator's game. Every president since Taft up to Obama has thrown a first pitch of some kind during his tenure.
57. Poe's final mystery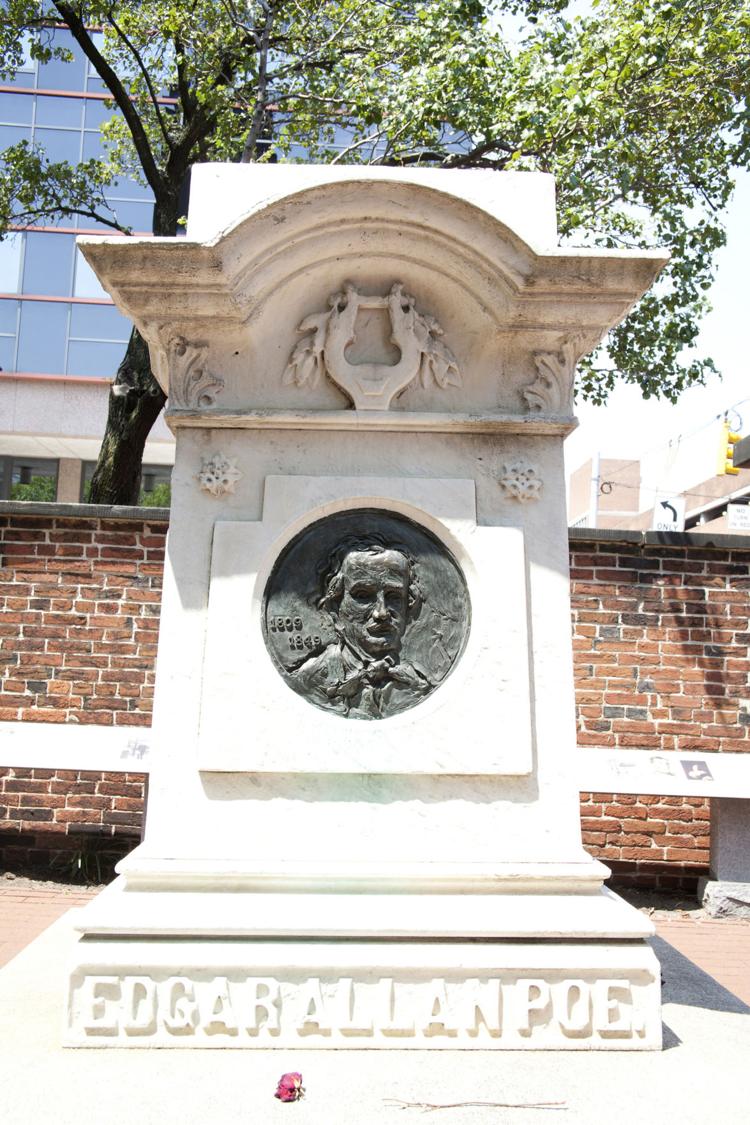 57. Poe's final mystery
In September 1849, Edgar Allan Poe left Richmond, Va., headed for New York. A week later, he was found delirious on a Baltimore street and was taken to a hospital, where he died. The cause of death is unknown, but some have suggested it was alcoholism or epilepsy or heart disease or rabies or carbon monoxide poisoning or murder by men who disapproved of Poe's relationship with their sister. There's even an intriguing theory that since it was Election Day, Poe was a victim of "cooping," a practice in which gangs kidnapped potential voters, threatened them and fed them drugs and drink, and then took them to the polls to vote a certain way.
58. Hemingway's shortest story?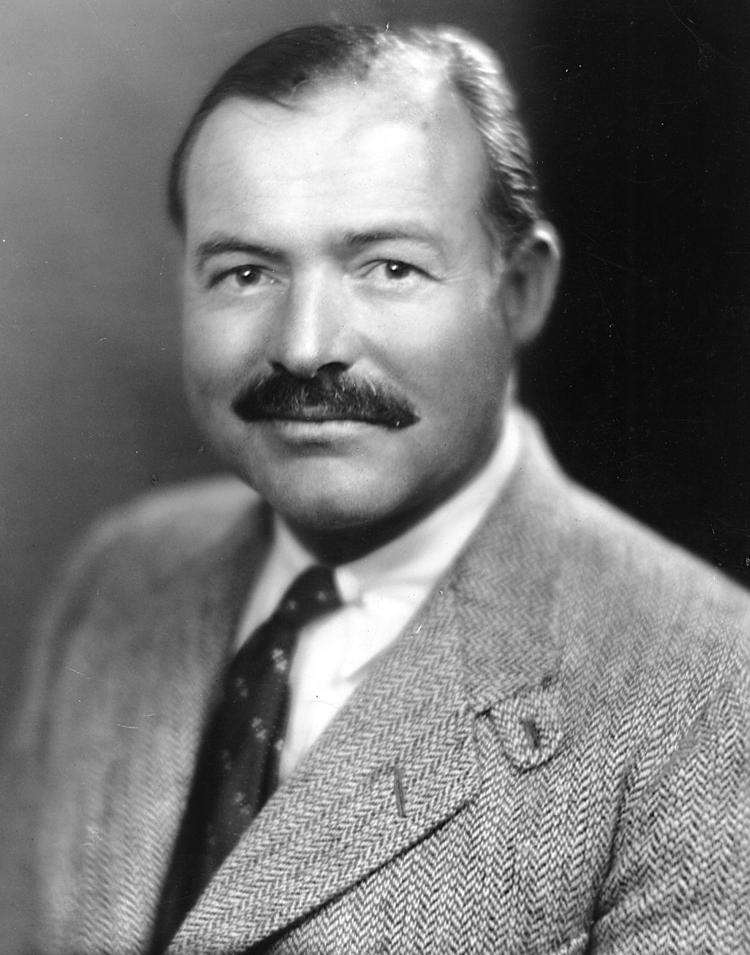 58. Hemingway's shortest story?
Did Ernest Hemingway really win a bet at the Algonquin round table by producing a story in only six words — "For sale, baby shoes, never worn"? It's doubtful. Those who have investigated the anecdote, including snopes.com and quoteinvestigator.com, note that the story linking the quote to Hemingway cropped up in the 1990s, three decades after his death. Similar quotes attributed to others were common decades earlier.
59. 'Follow the money'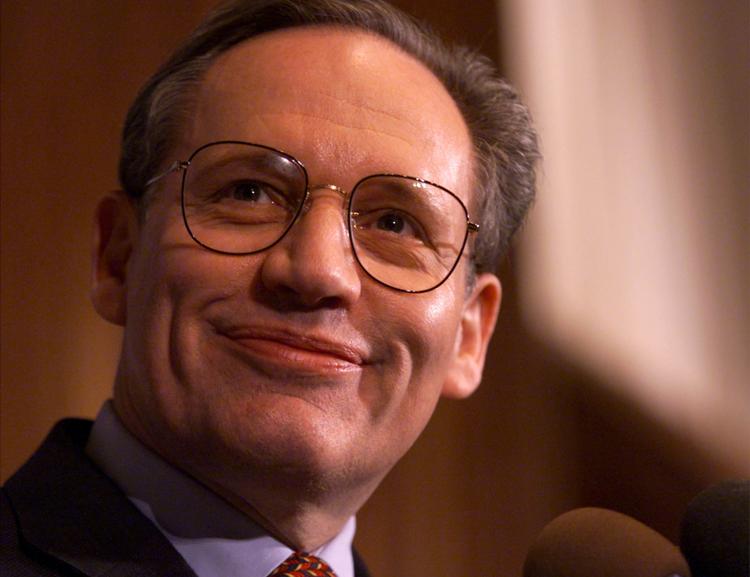 59. 'Follow the money'
A catchphrase in the film "All the President's Men" was "Follow the money," but it never appeared in the book by Carl Bernstein and Bob Woodward. So who put those words in the mouth of anonymous source Deep Throat? At first, scriptwriter William Goldman said he thought Woodward had told him about it, but Woodward checked his notes and the phrase was not there. More recently, Goldman has acknowledged inventing the phrase, but his inspiration is unclear. Some think the phrase should be credited to the late Henry Peterson, a Justice Department official involved in the Watergate investigation, who urged his staffers to follow the money.
60. 'The Night Before Christmas'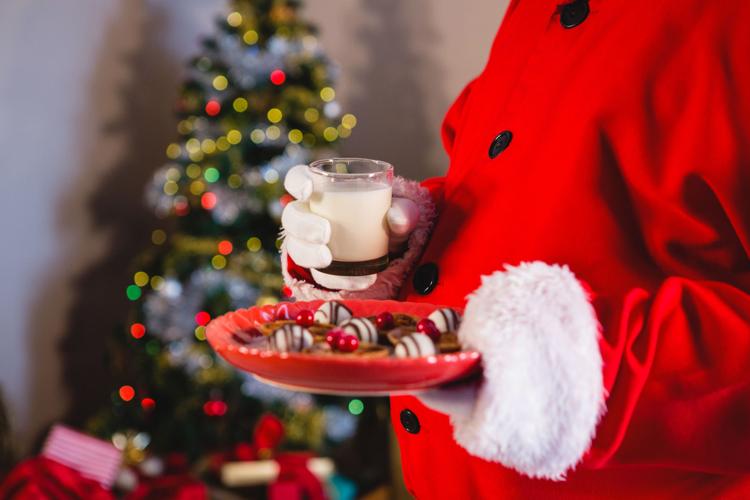 60. 'The Night Before Christmas'
Clement Clarke Moore wrote "The Night Before Christmas," right? Well, maybe. Nearly two centuries after the poem was first published anonymously in a New York newspaper, scholars are still arguing about the authorship. A rival claim comes from the family of Col. Henry Livingston Jr., who died in 1828, a few years after the poem's first publication and before Moore publicly claimed the work. Some experts say the poem's style matches Livingston's more than Moore's, but others dispute that.
61. Famous namesake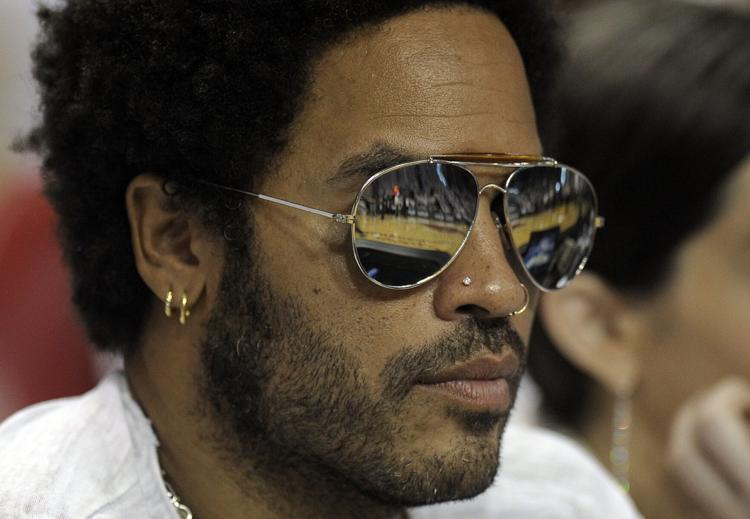 61. Famous namesake
Pfc. Leonard M. Kravitz's platoon was attacked by overwhelming Chinese forces in Korea in 1951 and was ordered to retreat. But Kravitz stayed at a machine gun to cover his platoon's withdrawal, saving the unit at the cost of his life. Kravitz's bravery was noted at the time, but the highest honor was given belatedly — in March of 2014. The Medal of Honor ceremony was attended by Kravitz's nephew and namesake, famed rock guitarist Lenny Kravitz.
62. It's all a lie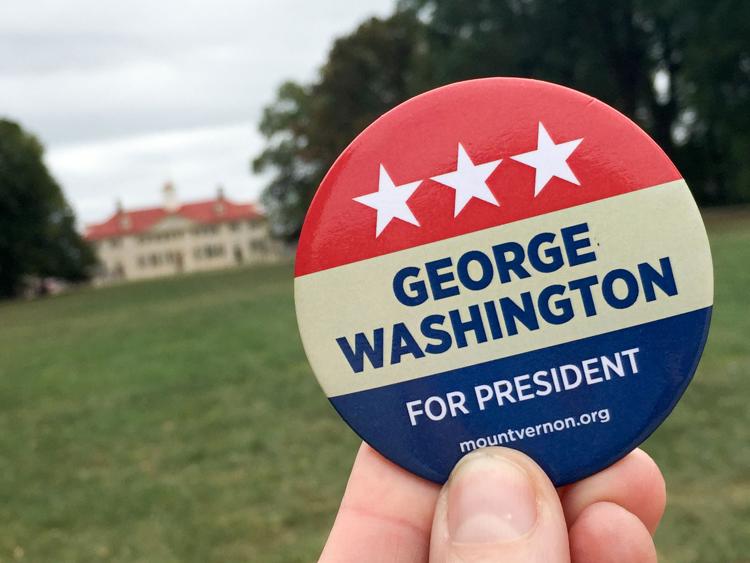 62. It's all a lie
George Washington's "I cannot tell a lie" story about a hatchet and a cherry tree is itself total blarney. Without a hint of irony, the lie was perpetrated by Mason Weems — an Anglican pastor no less — who clearly had no problem laying it on thick in deifying the first president. The "story" ends with George's father so proud of his son's honesty that he allegedly said, "Such an act of heroism in my son is worth more than a thousand trees, though blossomed with silver and their fruits of purest gold."
63. We're smaller than Russia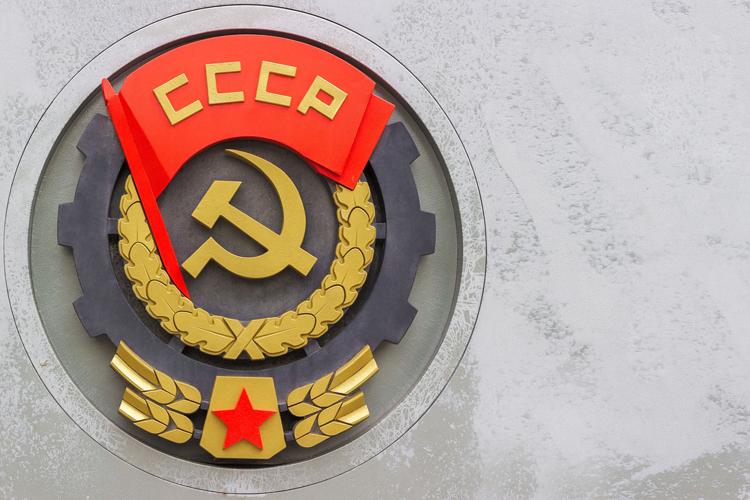 63. We're smaller than Russia
The Soviet Union at its height covered nearly one-sixth of Earth's land surface and was larger than the United States, Canada and Mexico combined. And while Russia is 2 million square miles smaller than that, it is still huge. Consider: If the westernmost tip of Russia were plopped on Los Angeles, and the country unrolled like a giant carpet, it would cross the continental U.S. and the Atlantic Ocean, roll over France, Germany, Austria and not run out till it got to Hungary.
64. Raining fish and frogs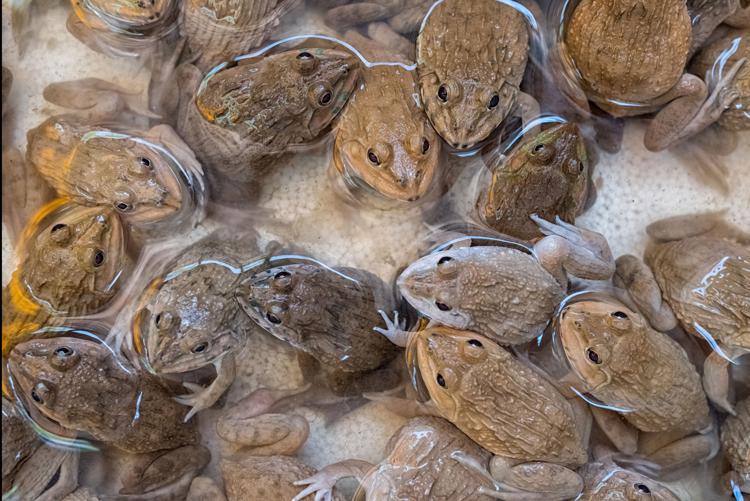 64. Raining fish and frogs
A storm rolled through the Thomasville, Ala., area on the morning of June 28, 1957, and, boy, did it rain. It rained fish, and it rained frogs, and it rained crayfish. Thousands of them. Some believe the animals were sent airborne by a tornado that occurred 15 miles away.
65. Immigrants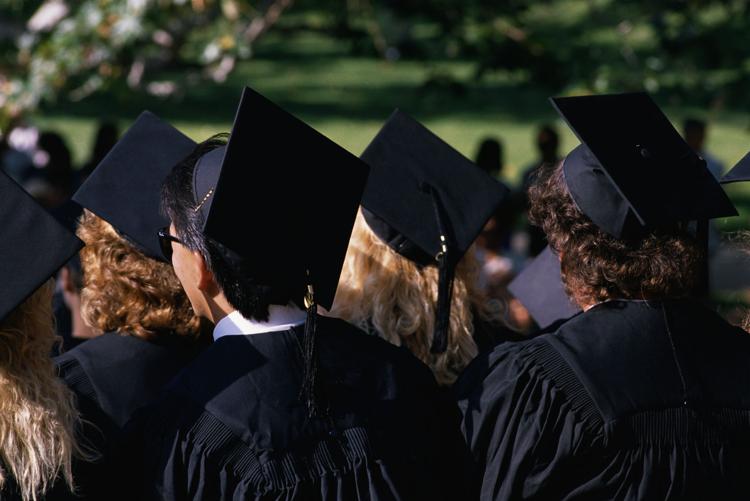 65. Immigrants
U.S.-born children of immigrants are more likely to graduate from college than Americans as a whole, according to a Pew Research Center analysis.
66. Conspiracy theories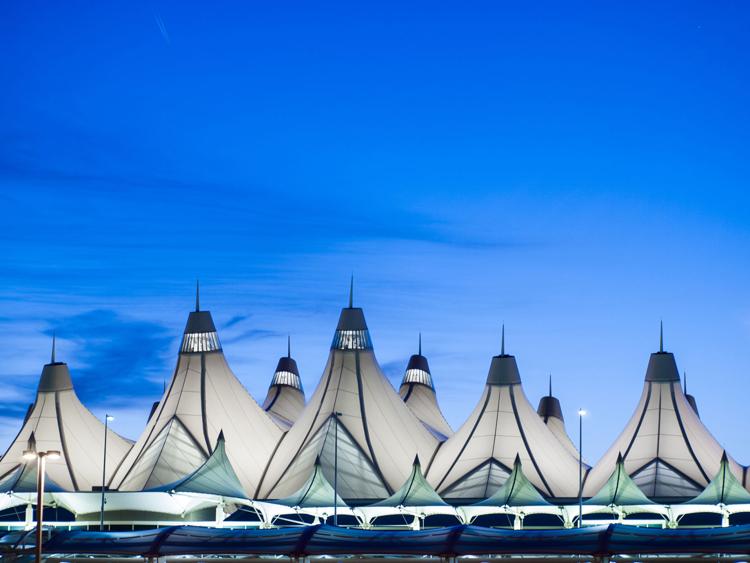 66. Conspiracy theories
Denver International Airport, which opened in 1995, is an epicenter for conspiracy theories. Depending on whom you believe, DIA houses a base for UFOs, vast bunkers to protect the elite during the apocalypse, an alien-run concentration camp or a temple to Freemasons and the New World Order. Theorists cite alleged clues, such as murals that depict environmental disaster and other world tumult, plus a reference to the New World Airport Commission. (A co-chair of the now-defunct commission thinks the name may have come from Dvorak's "New World Symphony.")
67. First messages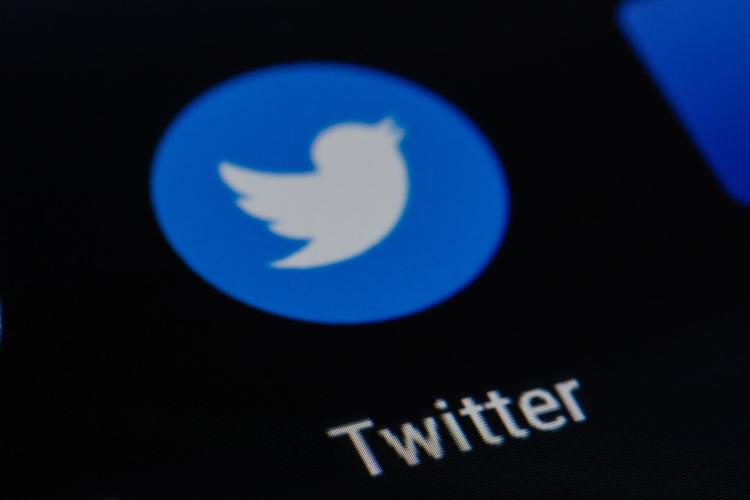 67. First messages
The first telegraph message, transmitted on May 24, 1844, by Samuel Morse, was "What hath God wrought?" The first words spoken by phone, on March 10, 1876, by Alexander Graham Bell, were, "Mr. Watson — come here — I want to see you." And the first Twitter message, tweeted by co-founder Jack Dorsey on March 21, 2006, was, "Just setting up my twttr."
68. Marilyn Monroe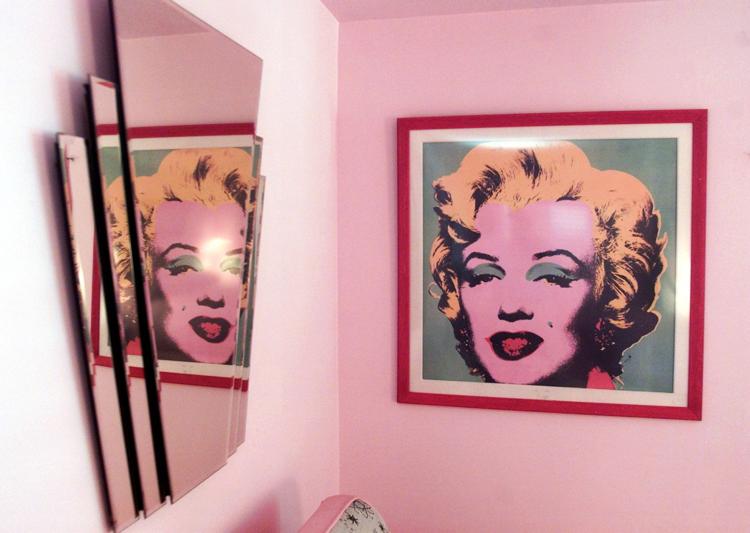 68. Marilyn Monroe
Tony Curtis' famous insult of Marilyn Monroe — "It's like kissing Hitler" — came out of frustration over her lateness and inability to say her lines during filming of "Some Like It Hot." And indeed, her behavior was decidedly unattractive. It once took her 47 takes to properly say a single sentence. Director Billy Wilder tried pasting the line inside a dresser drawer, but she opened the wrong drawer. So Wilder had the line pasted in every drawer.
69. Lincoln-Douglas trash-talk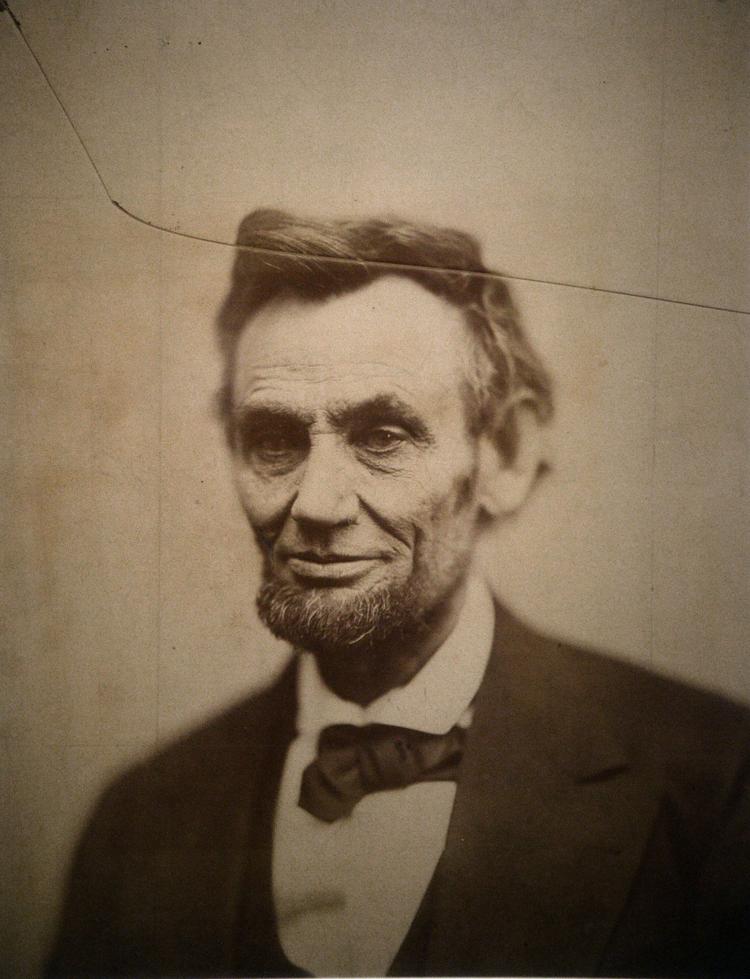 69. Lincoln-Douglas trash-talk
The Lincoln-Douglas debates in 1858 are considered remarkable examples of political discourse, but that doesn't mean the participants didn't fling a few insults. Abraham Lincoln described one of Stephen Douglas' arguments as "explanations explanatory of explanations explained," but possibly even more bitingly, "as thin as the homeopathic soup that was made by boiling the shadow of a pigeon that had been starved to death."
70. Dillinger's love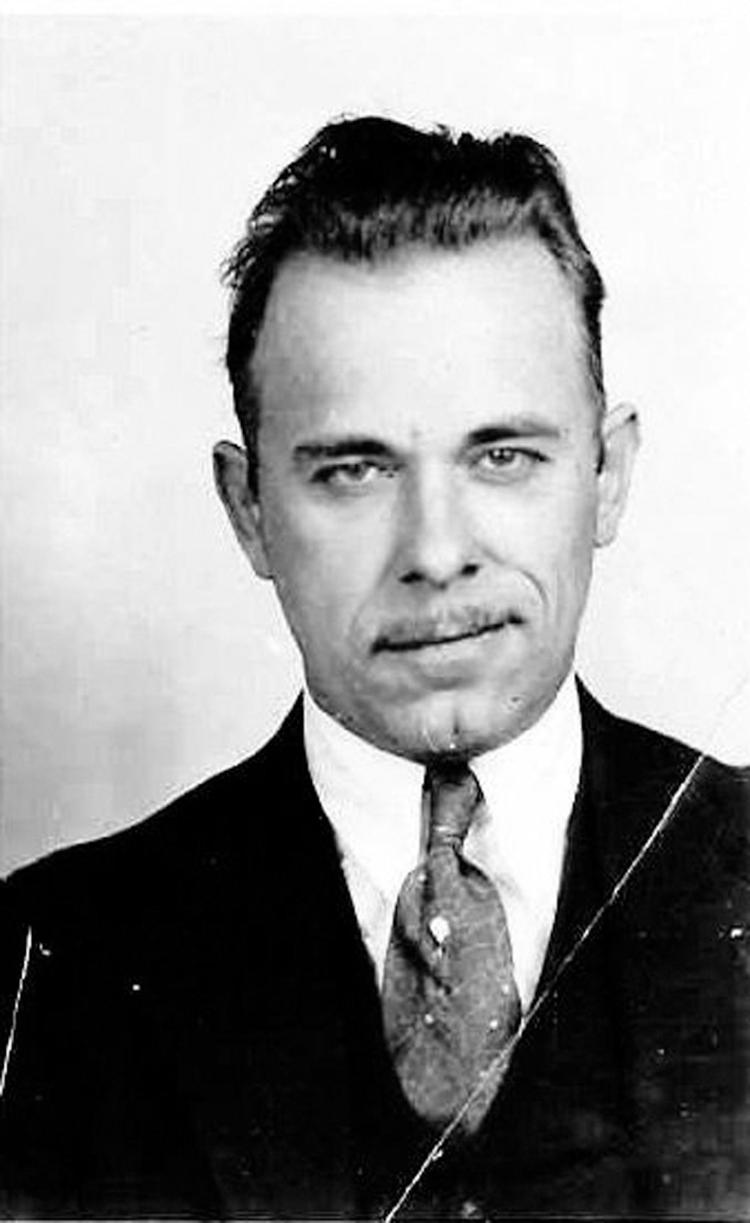 70. Dillinger's love
John Dillinger was famously betrayed by Anna Sage, the "lady in red," but his true love was Evelyn "Billie" Frechette. When the French-native American beauty was on trial in St. Paul for helping to harbor the infamous outlaw, she boldly tried to slip out of court during a lunch recess. Amazingly, she simply stood up, mingled with departing jurors and spectators and left the courtroom. If not for a sharp-eyed bailiff near the exit, she would have walked right out of her own trial. When she was returned to the courtroom, the other bailiffs hadn't yet noticed she was missing.
71. Ray Kroc
71. Ray Kroc
People frustrated with their careers might take comfort in the fact that McDonald's mogul Ray Kroc was a late bloomer who didn't get into the hamburger business until he was past age 50. Before that, he was a soda fountain worker, ambulance driver, bordello piano player, stock-market board operator, cashier, paper cup salesman, radio DJ and milk-shake-mixer salesman.
72. Zamboni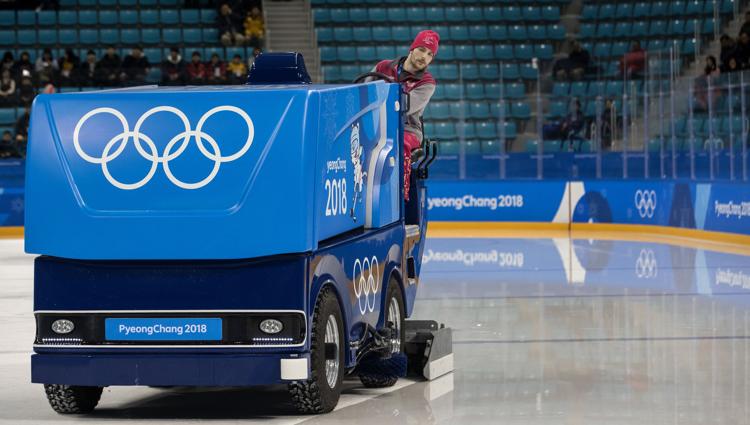 72. Zamboni
Frank Zamboni invented the Zamboni in the late 1940s to fix the surface at the Iceland Skating Rink in Paramount, Calif. His company later branched out, building or selling such products as the Astro Zamboni (to vacuum water from AstroTurf), the Grasshopper (to roll up artificial turf) and the Black Widow (to place dirt atop cemetery vaults).
73. State vs. state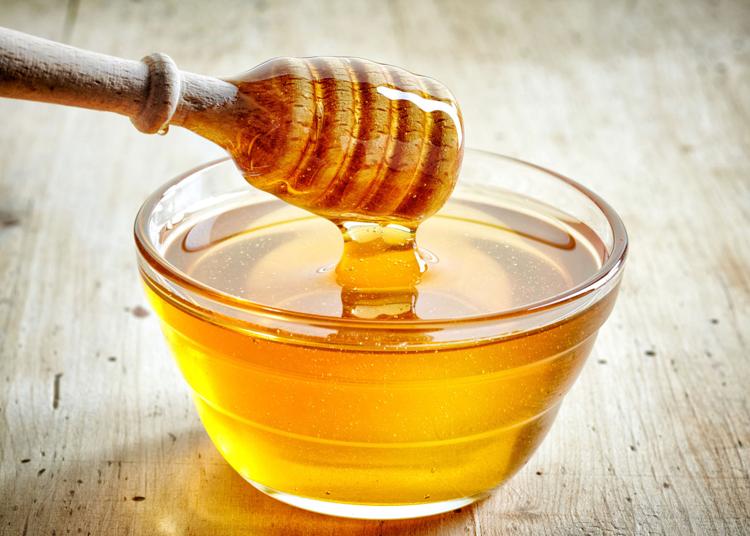 73. State vs. state
When people talk about the War Between the States, they probably don't mean the Toledo War or the Honey War — two disputes that pitted U.S. states or states-to-be. The Toledo War was fought in 1835-36 over the Toledo Strip, claimed by both Michigan territory and the state of Ohio. Hundreds of men took up arms, but only one fighter was wounded and none killed. Ohio got the strip; Michigan received the Upper Peninsula instead. The Honey War, an 1839 dispute over how the border was drawn between Iowa territory and the state of Missouri, was even less bloody, with no casualties except for three trees containing beehives, which were cut down by Missouri tax agents. Iowa prevailed in the U.S. Supreme Court.
74. No passing the buck
74. No passing the buck
The expression "pass the buck" comes from the way poker players once kept track of who was supposed to deal: They passed around a knife with a handle made from the antler of a deer. If a player wanted to skip his turn to deal, he passed the buck. President Harry Truman made a related phrase famous when he put a sign on his desk saying, "The buck stops here," meaning that everything was ultimately his responsibility.
75. Truman's sign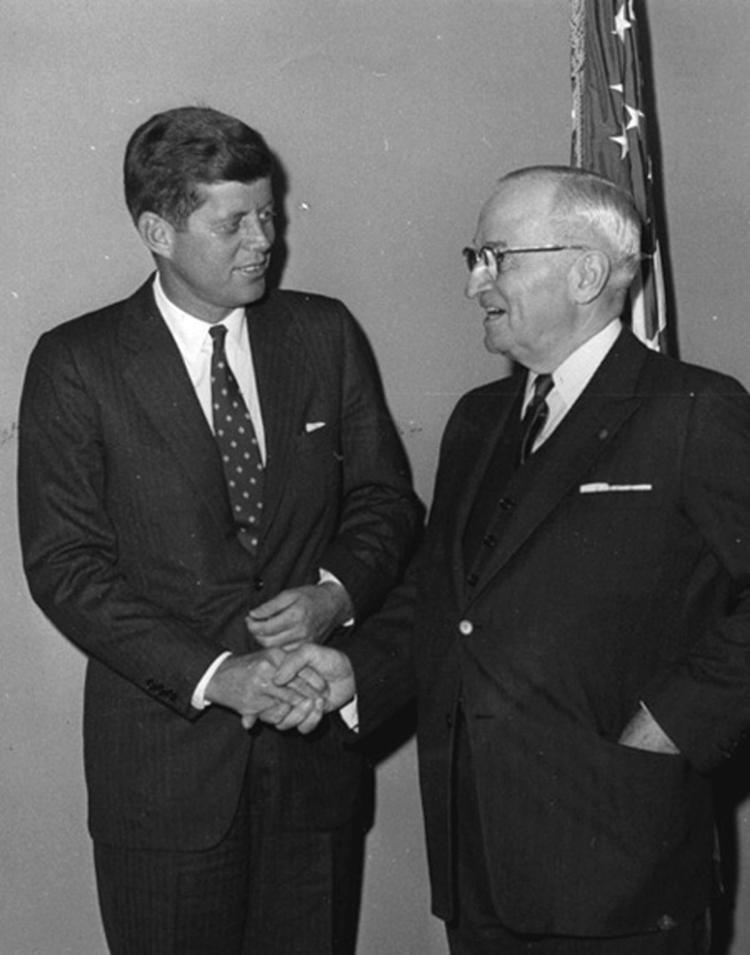 75. Truman's sign
The other side of Truman's sign had the less memorable phrase "I'm From Missouri."
76. Great Chicago Fire
76. Great Chicago Fire
Who's to blame for the Great Chicago Fire? For many decades, the "person of interest" wasn't a person at all — it was Catherine O'Leary's cow, which supposedly kicked over a lantern in her barn. But in recent decades, Chicago Ald. Edward Burke has championed the theory that O'Leary's neighbor, Daniel "Peg Leg" Sullivan, was the culprit. Various theorists have put forth other causes as well, including spontaneous combustion, sparks from a chimney and even a meteor shower. The meteor idea has its detractors, but it fits nicely with the fact that Chicago's fire coincided with devastating blazes elsewhere in the Midwest — in Peshtigo, Wis., and Manistee, Mich.
77. 'Dark Day'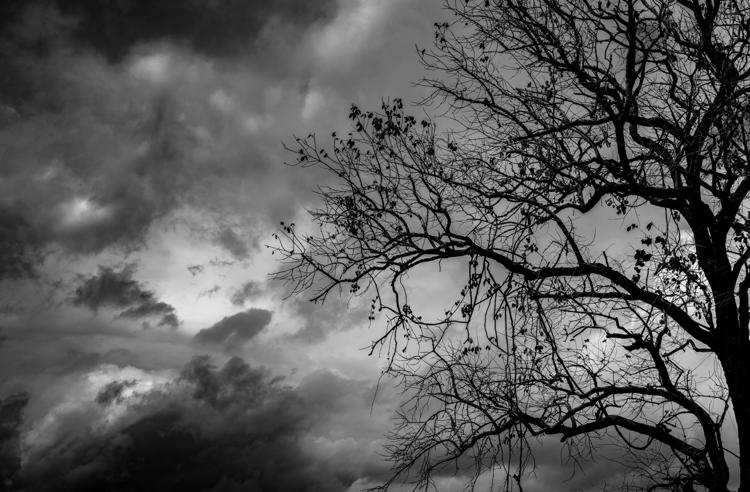 77. 'Dark Day'
A phenomenon known as "New England's Dark Day" occurred May 19, 1780. Blackened skies prevailed, with no sign of normal daylight, causing people to fear the world was ending. Some historians attribute the phenomenon to forest fires combined with fog.
78. 'Finders keepers'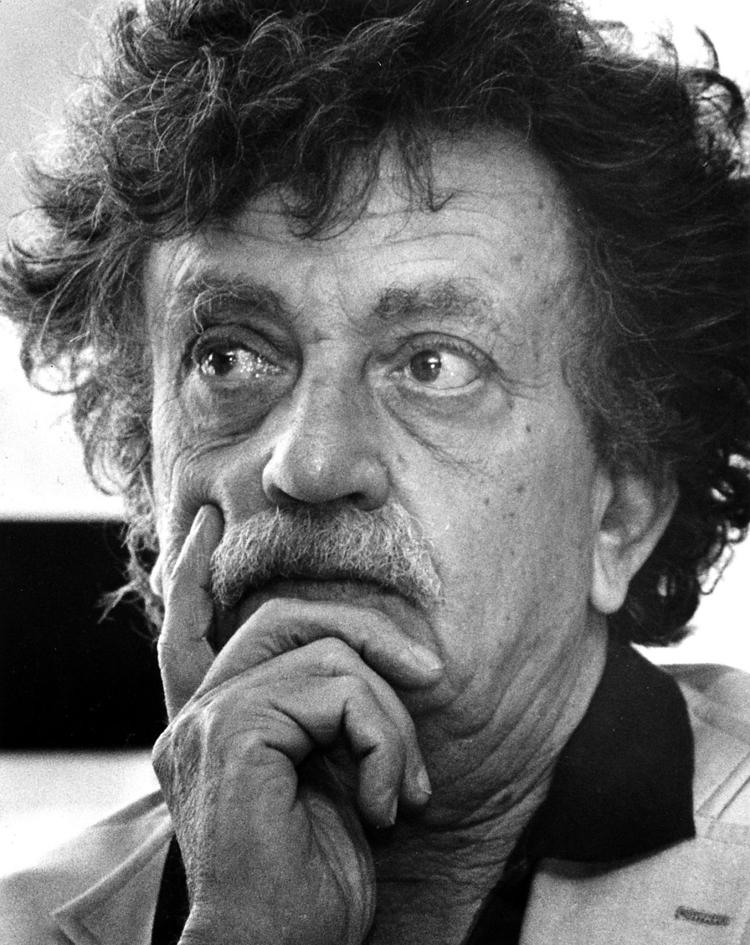 78. 'Finders keepers'
Kurt Vonnegut Jr.'s novel "Cat's Cradle" features a substance called ice-nine that can turn water into ice at room temperature, thereby threatening all life on Earth. Vonnegut said General Electric researcher Irving Langmuir suggested the concept to science fiction writer H.G. Wells in the 1930s. But Wells was uninterested, and Vonnegut later heard about the idea when he worked as a GE publicist. "I thought to myself, 'Finders, keepers — the idea is mine,'" Vonnegut said. (Other finders were the Grateful Dead, who named their music publishing company Ice Nine in reference to the Vonnegut novel.)
79. Halley's Comet
79. Halley's Comet
A century ago, Halley's Comet caused a public uproar, especially after The New York Times reported a scientist's view that toxic gas in the comet's tail could "possibly snuff out all life on the planet." Sales of bottled air and "comet pills" climbed, but Halley passed harmlessly in 1910.
80. Bixby Letter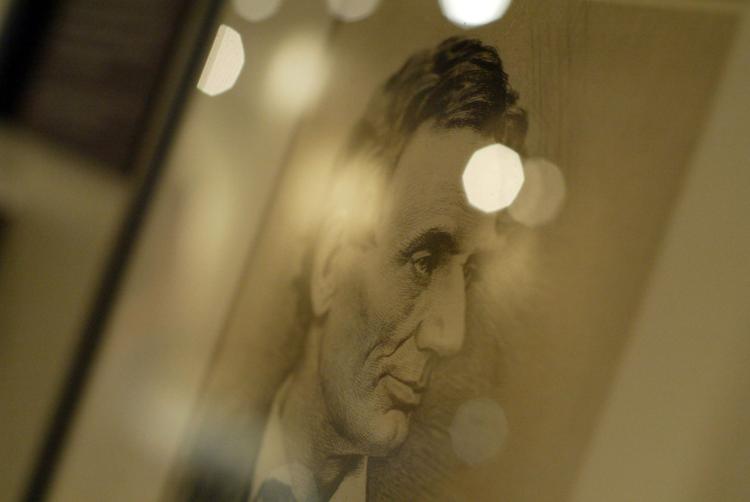 80. Bixby Letter
Lincoln's famed Bixby Letter was intended to express sympathy to a Boston mother who had lost five sons in the Civil War. The eloquent letter was featured in the film "Saving Private Ryan" and read by President George W. Bush at ground zero. But in fact, Lydia Bixby lost only two sons in battle. A third got an honorable discharge; a fourth deserted; and a fifth was captured and later listed as a deserter. Mrs. Bixby, a Southern sympathizer suspected of running a house of prostitution, may have claimed all her sons were dead to elicit sympathy — and donations. It's not even certain that Lincoln wrote the sympathetic letter; some believe the author was his secretary, John Hay.
81. Jimmy Hoffa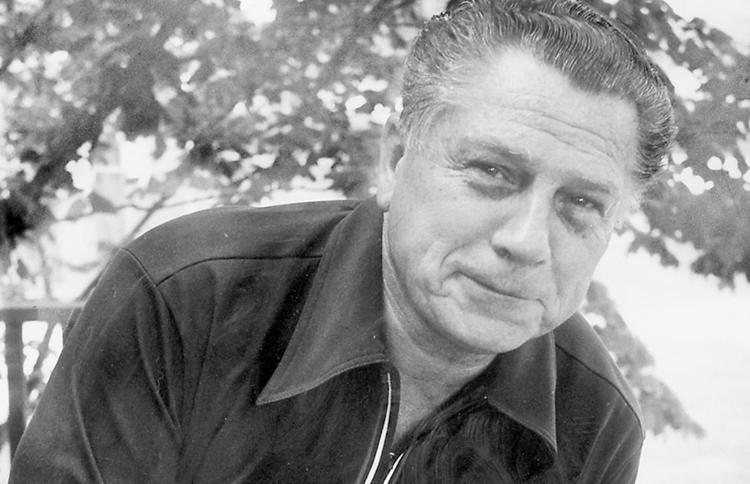 81. Jimmy Hoffa
Teamsters union leader Jimmy Hoffa was convicted of jury tampering in 1964, but apparently that didn't teach him a lesson. On appeal, his defense team produced affidavits from three prostitutes who claimed they had sex with the judge and some jurors during the trial. That didn't go over so well. Hoffa went to jail, and the women were convicted of perjury.
82. JFK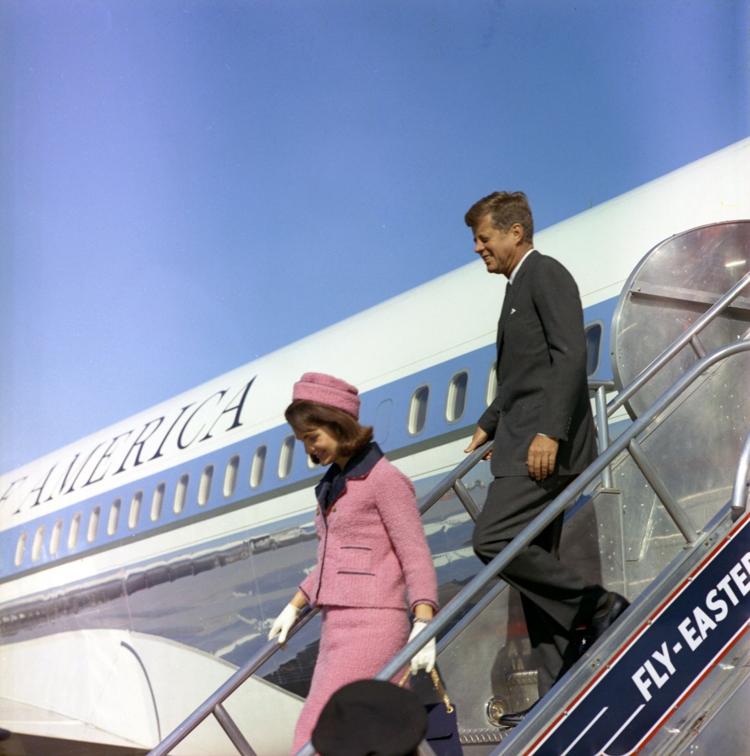 82. JFK
John F. Kennedy was a member of the National Rifle Association.
83. Lincoln's beard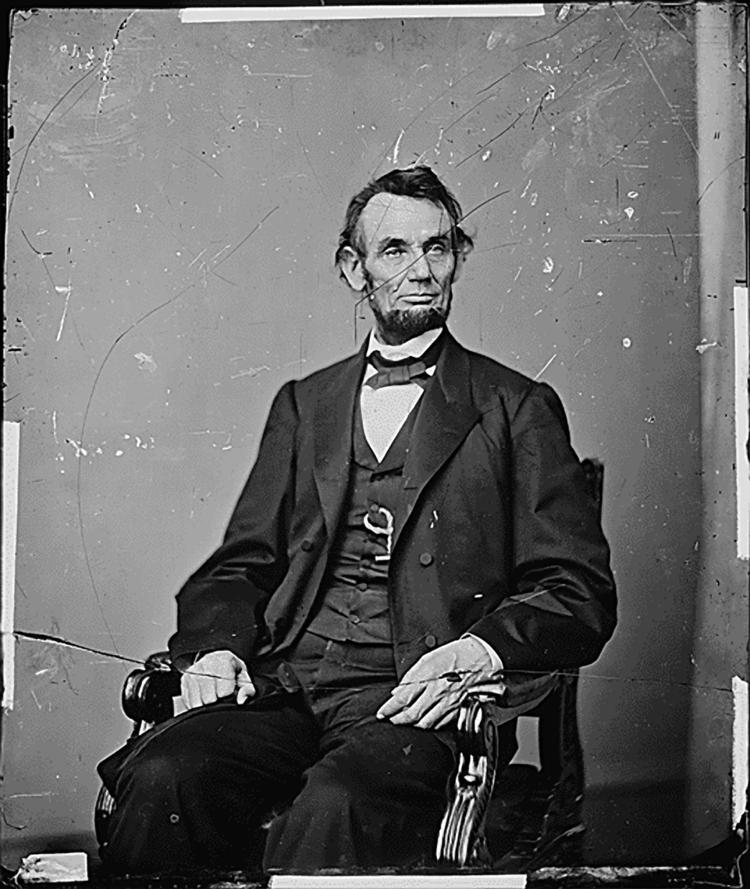 83. Lincoln's beard
Abraham Lincoln grew a beard in late 1860 after getting advice from an 11-year-old New York girl named Grace Bedell, who wrote, "You would look a great deal better, for your face is so thin."
84. Gatling's gun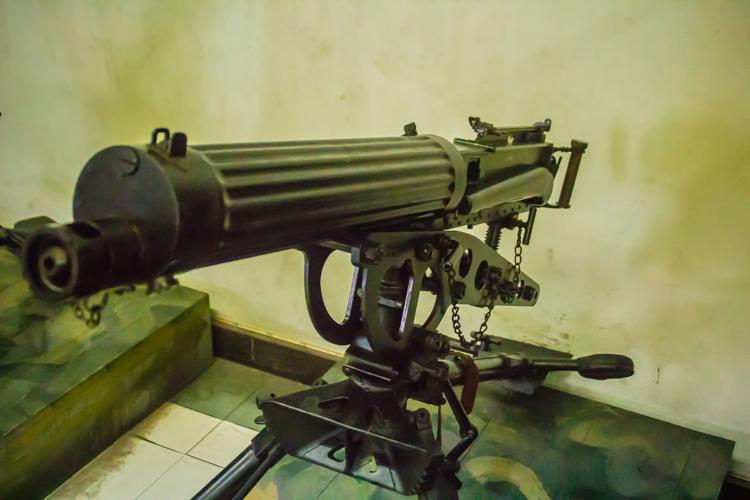 84. Gatling's gun
Gun inventor Richard Gatling expressed regrets about his legacy. Gatling felt that his machine gun took attention away from his work on more peaceful innovations, such as seed drills and steam-driven plows.
85. Gettysburg Address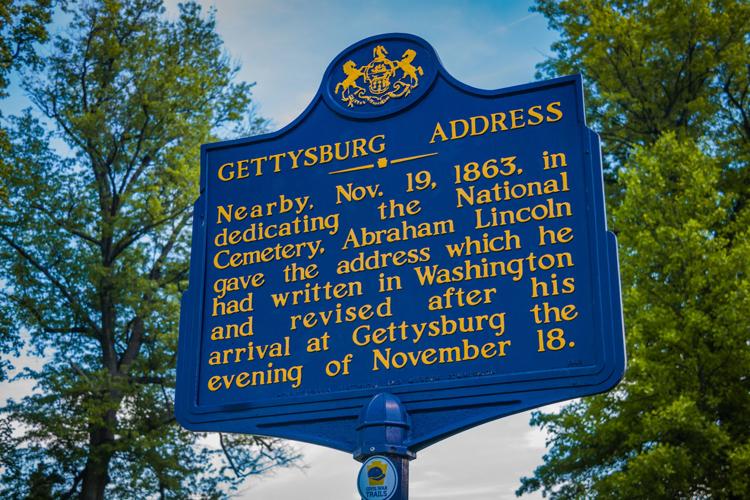 85. Gettysburg Address
The story that Abraham Lincoln wrote his brilliant Gettysburg Address on a scrap of brown paper during a train ride on the way to the battlefield is complete bunk. Much of the blame can be laid at the feet of "The Perfect Tribute," an article by Mary Raymond Shipman Andrews that ran in Scribner's Magazine in 1906 and became a best-selling book. Lincoln, a careful, gifted writer, by all accounts started the speech weeks before on White House stationery.
86. Long resume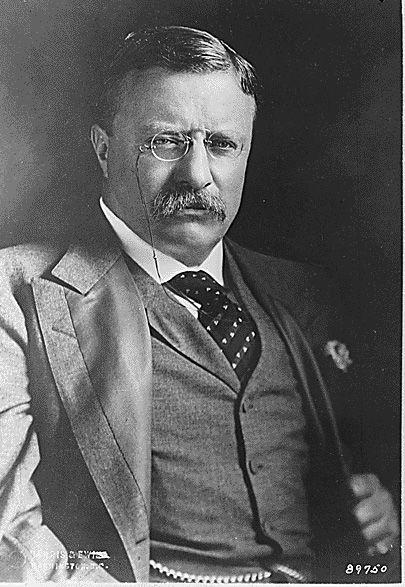 86. Long resume
Author Edmund Morris noted that the guest list at a White House lunch on Jan. 1, 1907, included "a Nobel prizewinner, a physical culturalist, a naval historian, a biographer, an essayist, a paleontologist, a taxidermist, an ornithologist, a field naturalist, a conservationist, a big-game hunter, an editor, a critic, a ranchman, an orator, a country squire, a civil service reformer, a socialite, a patron of the arts, a colonel of the cavalry, a former governor of New York, the ranking expert on big-game mammals in North America and the president of the U.S. All these men were named Theodore Roosevelt."
87. Young Lincoln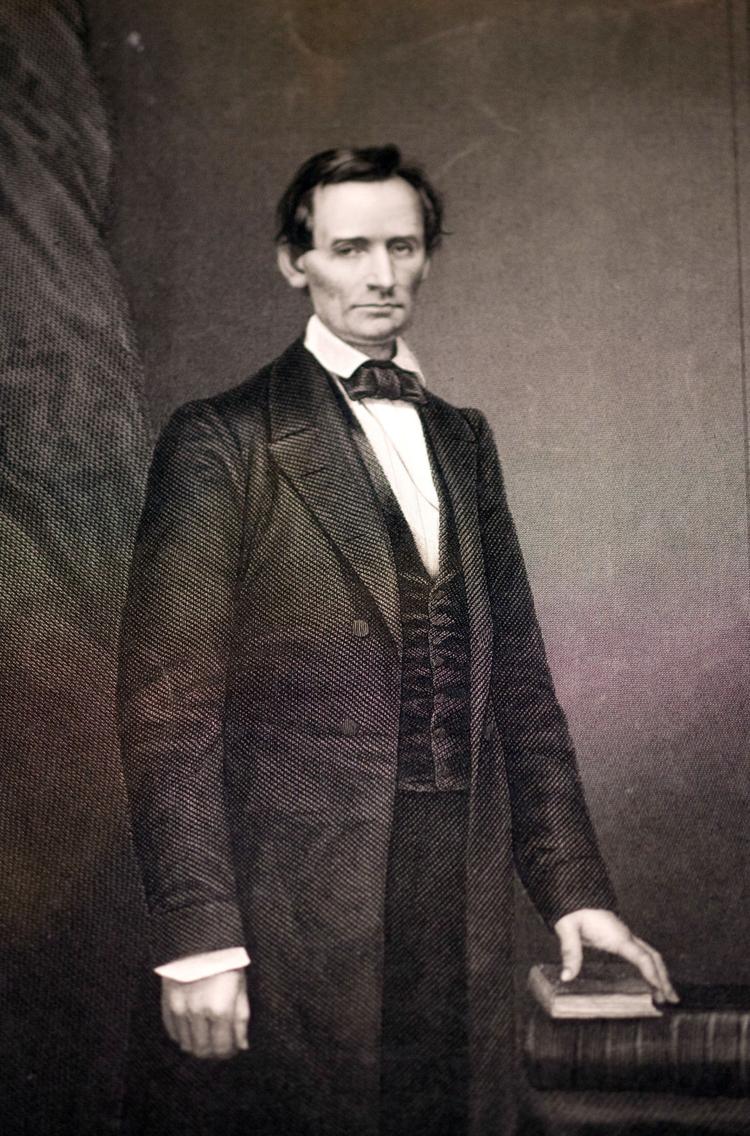 87. Young Lincoln
When Abraham Lincoln was 10, a horse kicked him in the head, and for a short time young Abe was feared dead. Lincoln had been trying to get the family mare to work faster, whipping her to keep her moving and yelling, "Git up, you old hussy." As he said "git up" one last time, the horse knocked him senseless. The story has a rather apocryphal ending, repeated by many biographers: When Lincoln finally regained consciousness, he finished the sentence, "you old hussy!"
88. Vietnam memorial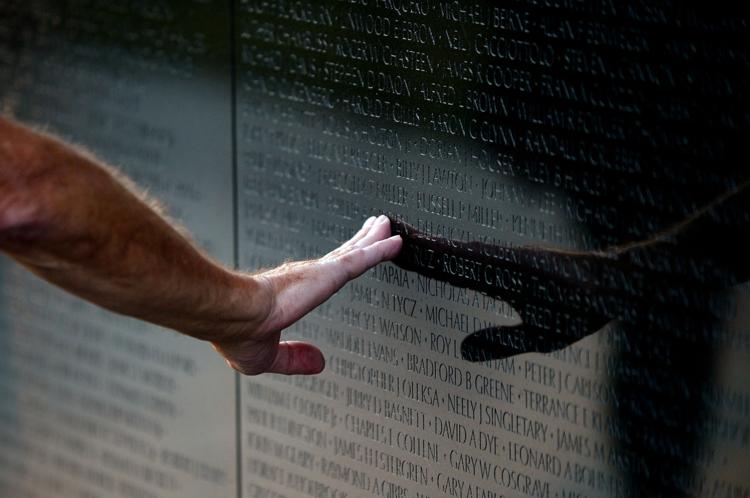 88. Vietnam memorial
One of America's most emotion-evoking lists, the Vietnam Veterans Memorial in Washington, contains more than 58,000 names of those killed and missing in the Vietnam War. But according to the Vietnam Veterans Memorial Fund, as many as 38 names on the wall may be survivors listed erroneously.
89. Super secret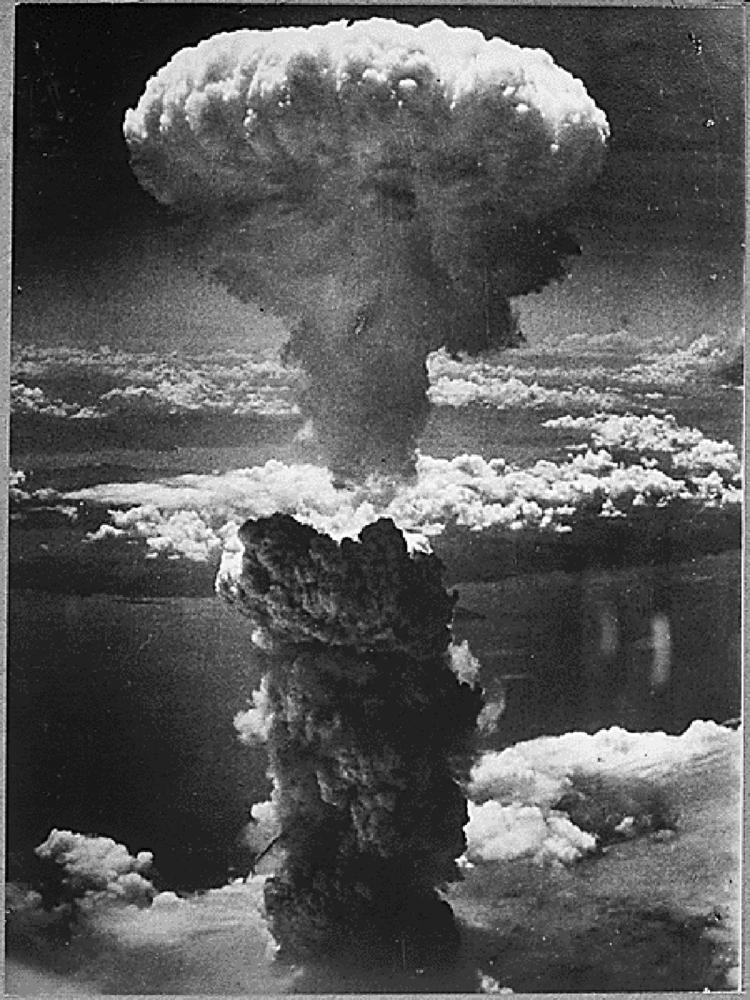 89. Super secret
When the development of an atomic bomb was top secret, a comic strip called "The Science of Superman" caused FBI agents to worry about a leak in the Manhattan Project. The comic ran in April 1945 — four months before the bomb was a public fact. It featured a professor testing the powers of Superman and explaining: "The strange object before you is the cyclotron, popularly known as an 'atom smasher.'" The FBI tried to persuade DC Comics to pull the strip, but most newspapers had already delivered it. Apparently, the leak was unintentional. The comic's ghostwriter said he had read the word "cyclotron" in Popular Mechanics magazine 10 years earlier.
90. Elvis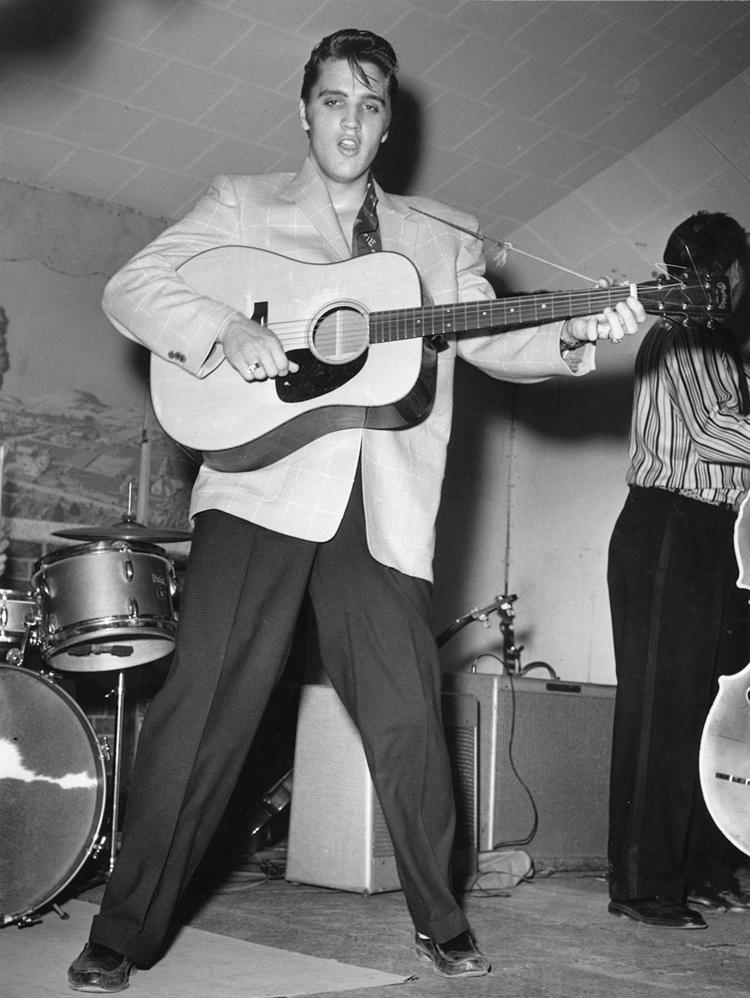 90. Elvis
When Elvis Presley was inducted into the Army in 1958, schoolgirls wore dog tags bearing Elvis's name, serial number and blood type. But Jones Commercial High School in downtown Chicago banned the practice, setting off a protest by schoolgirls, who held a large banner declaring that the school was "Unfair to Elvis Presley."
91. Just waffle it
91. Just waffle it
University of Oregon track coach Bill Bowerman was trying to develop a new athletic shoe, and one day in 1971 he used the family's waffle iron to meld urethane into a waffle like tread pattern. The idea caught on for the company he started with Phil Knight. First known as Blue Ribbon Sports, it was renamed Nike. Today, a life-size statue of Bowerman at the university stands on a base of waffle irons.
92. War on prostitution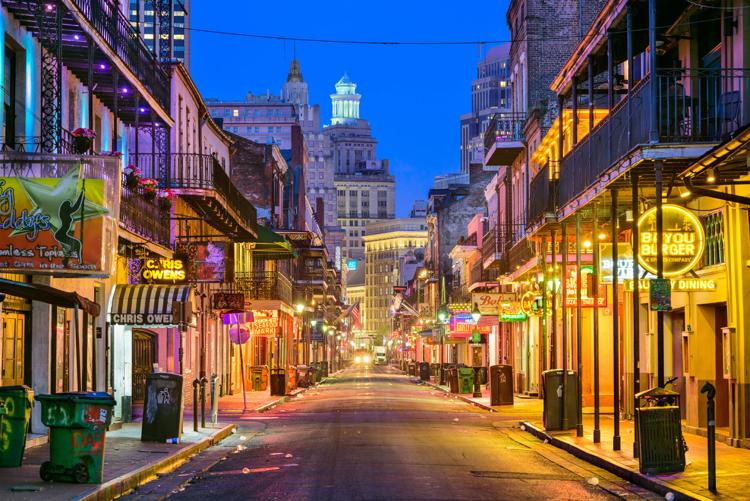 92. War on prostitution
During World War I, the U.S. government considered venereal disease to be a formidable enemy threatening troop readiness. Taking the offensive, authorities in the U.S. incarcerated about 30,000 suspected prostitutes and shut down red-light districts. That included New Orleans' famed Storyville, described by one official as "24 blocks given over to human degradation and lust." New Orleans Mayor Martin Behrman complained about the crackdown, saying, "You can make prostitution illegal in Louisiana, but you can't make it unpopular."
93. Early heroics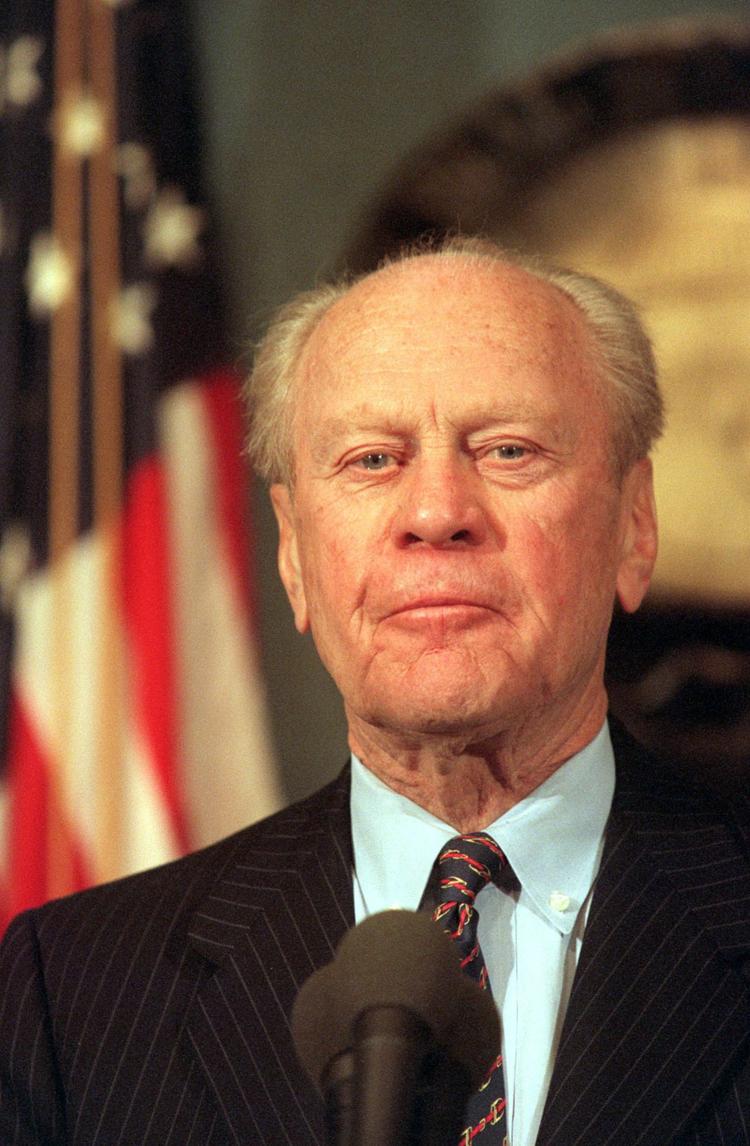 93. Early heroics
In December 1944, a U.S. Navy fleet under Adm. William "Bull" Halsey mistakenly steered straight into a typhoon in the Philippine Sea. Three destroyers sank and dozens of other ships were damaged. Nearly 900 people were killed. The aircraft carrier Monterey was badly damaged by fire. Among those who battled that blaze was Lt. Gerald Ford.
94. War, but no hurricanes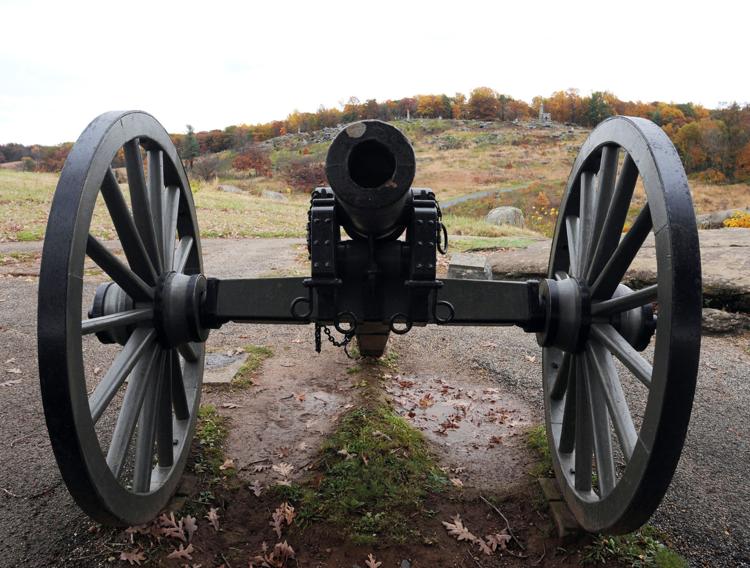 94. War, but no hurricanes
Generals and admirals had much to worry about during the bloody four years of the Civil War. What they didn't have to deal with was a hurricane. One of the longest hurricane-free periods that the continental United States has experienced in the last 160 years began in November 1861 and ended October 1865, roughly bracketing War Between the States.
95. LBJ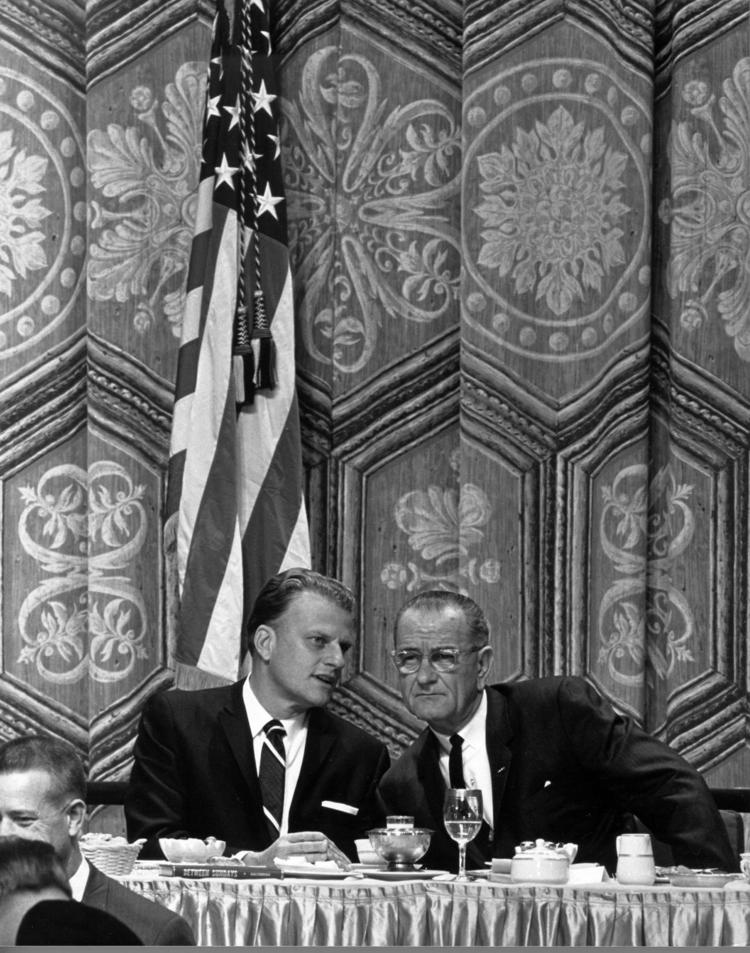 95. LBJ
When future president Lyndon Johnson taught speech at Sam Houston High School in Houston, he drove the debate team relentlessly, putting them through 50 practice competitions. The team charged through city and district competition but lost in the state finals, upsetting Johnson so badly that he ran to the bathroom and threw up.
96. Not a natural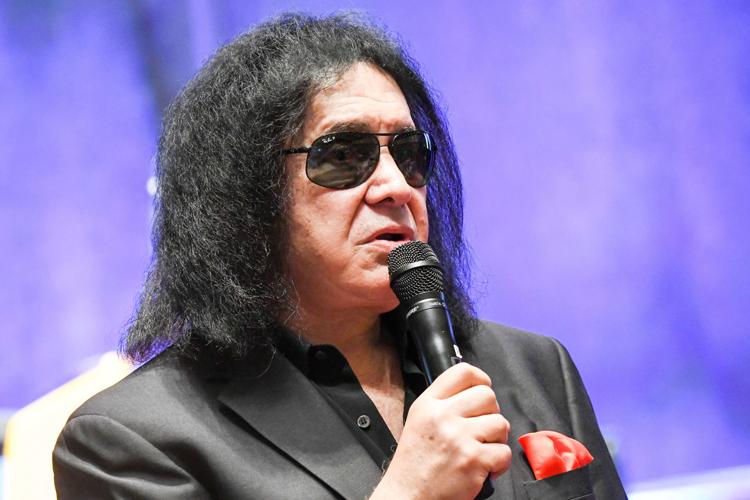 96. Not a natural
Kiss frontman Gene Simmons, the rocker known for his heavy makeup and long tongue, was once a teacher. "I used to be a sixth-grade teacher in Spanish Harlem," he said. "I did it for six months, and I wanted to kill every single kid."
97. Dirty politics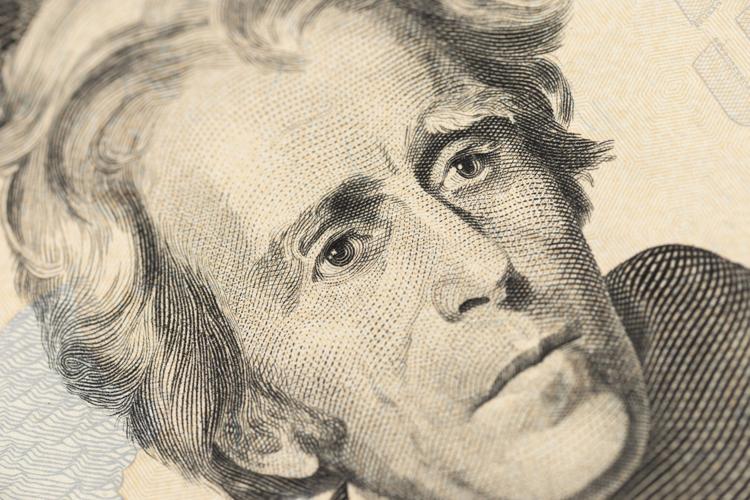 97. Dirty politics
It didn't take long for our esteemed Founding Fathers to go negative. The weapon of choice was the handbill. These campaign screeds were easily printed and widely distributed. In their personal, vicious and baseless attacks, they make today's TV ads seem downright friendly. Gen. Andrew Jackson was the target of particularly nasty attack handbills in the 1828 campaign against John Quincy Adams, who was seeking re-election. One called his mother a prostitute and his wife an adulteress.
98. Dirty money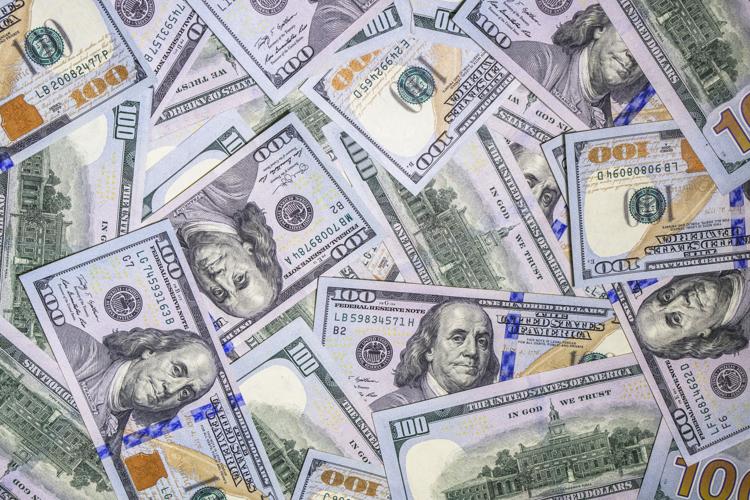 98. Dirty money
Filthy lucre is filthy. A 2014 New York University study scrubbed a dollar bill and found 3,000 types of bacteria, the most common of which was one that causes acne.
99. African-American football coaches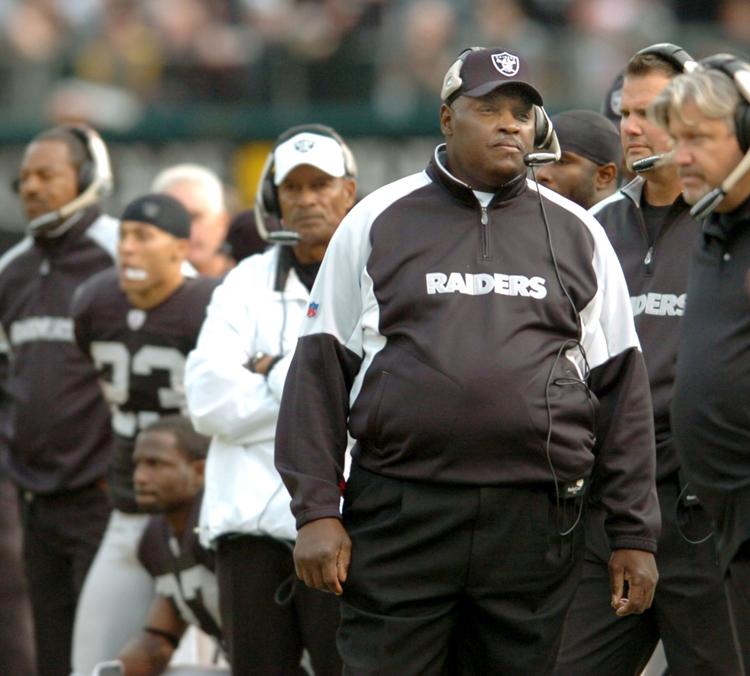 99. African-American football coaches
Fritz Pollard became the first African-American head coach in the NFL in 1924 when he led the Hammond Pros. The NFL waited 65 years before hiring its second African-American head coach: Los Angeles Raiders owner Al Davis hired Art Shell in 1989.
100. Tricky Dick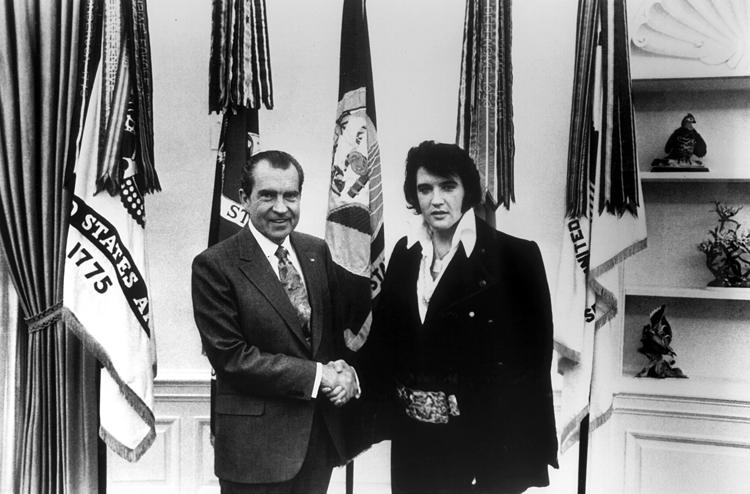 100. Tricky Dick
Even in his wine drinking, President Richard Nixon was sneaky. He would offer run-of-the-mill wine to his guests while servers poured Chateau Margaux into his glass from a bottle wrapped with a towel or napkins to hide the label.