One pleasure of living in the Richmond area is how easily you can go someplace completely different. Not far from the city are beaches and mountains, big cities and small towns, raw nature and grand gardens, early history and dreams of space.
Virginia is full of treasures to discover or revisit, so we picked a roughly 100-mile radius as the crow files to spotlight 30 destinations worth exploring ("roughly" and "as the crow flies" are generously defined, since your starting point by car can vary).
Of course, these aren't the only places worth a look. And we left off some icons you probably already know – for example, the homes of founding fathers George Washington (Mount Vernon) and Thomas Jefferson (Monticello), the restored capital of Colonial Williamsburg, the thrills of Busch Gardens.
Instead, we looked for a variety of intrigue and delight at many points on the compass. Some still might be familiar favorites, but we hope we've found a few that are new to you.
Be sure to check with each destination for details on admission prices and hours, which may vary seasonally. And then enjoy the discovery.
Ash Lawn-Highland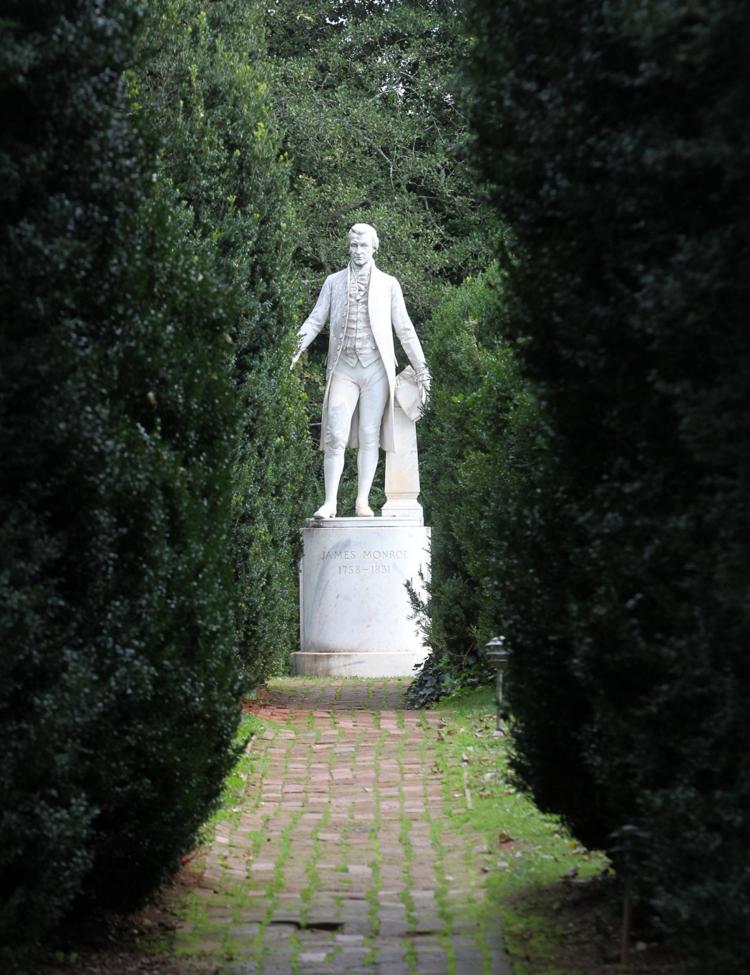 Within view of Monticello, James Monroe built his more modest Ash Lawn-Highland in 1793. He would follow the path of fellow Virginians George Washington, Thomas Jefferson and James Madison into the White House in 1817, giving the state claim to four of the nation's first five presidents. Monroe, twice minister to France, negotiated the Louisiana Purchase in 1803. He served as secretary of state under Madison and as president became known for his foreign policy initiative that banned further European colonization in the Americas. His home's furnishings show the influence of his time in France, including classically inspired French pieces imported during the reign of Napoleon.
* 2050 James Monroe Parkway in Charlottesville; (434) 293-8000; ashlawnhighland.org